Technical presentation
| | |
| --- | --- |
| Bottling : | March 2015 |
| Acquired alcohol : | 13.5° |
| Residual sugar : | 6.9 g/l |
| Total acidity : | 4.0 g/l H2SO4 |
| pH : | 3.1 |
| Yield : | 14.5 hl/ha |
| Optimum tasting : | 2016-2028 |
| Average age of vines : | 28 years |
| Terroir : | Heimbourg |
| Sweetness index : | 1 |
| Soil : | Marl-Oligocene calcareous, West facing |
Description of the wine Pinot Gris Heimbourg 2013
Some vineyards have the capacity to produce, with the same grape variety, multiple styles of wines when it comes to richness and sweetness. Heimbourg is one of them. When the climate is favourable and the grapes can be harvested later, obtaining a late harvest isn't a problem in the west facing poor limestone hillside. However, as the vines are slowly getting older, botrytis develops early less and less frequently and it is more possible to aim for a drier style Pinot Gris. Of course, Pinot Gris becomes expressive with over ripeness, so drier Pinot Gris should be produced on low yielding vines and complex rocky soils, like here in the Heimbourg. Long fermentation though in 2013, but it went far enough.
Tasting notes
3/2015: the nose is still discreetly complex and strongly influenced by the long lees contact. There is a welcoming austerity on the palate, which feels dense and rich but finishes dry. Very elegant structure! After some time, herbal aromas and light spicy flavours develop. The limestone influence is clearly showing through the saline acidity that makes this wine also an excellent food companion.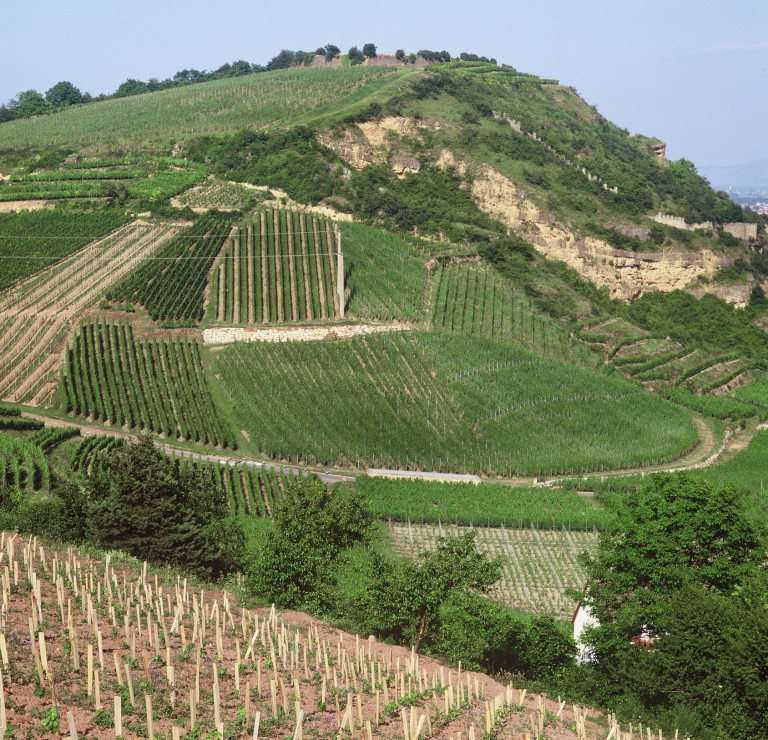 The wines produced on the Heimbourg are rich, opulent, often spicy and can include noble rot. The slower ripening of the grapes often produces wines that are aromatically expressive from a young age, contrary to its neighbour the Clos Jebsal with whom we have to show patience.