Technical presentation
| | |
| --- | --- |
| Bottling : | March 2015 |
| Acquired alcohol : | 12° |
| Residual sugar : | 3.1 g/l |
| Total acidity : | 3.9 g/l H2SO4 |
| pH : | 3.1 |
| Yield : | 64 hl/ha |
| Optimum tasting : | 2015-2018 |
| Average age of vines : | 34 years |
| Terroir : | Herrenweg de Turckheim |
| Sweetness index : | 1 |
| Soil : | 15% Muscat Ottonel, 85% Muscat d'Alsace, Gravely soil |
Description of the wine Muscat 2013
All the Muscat grapes used to make this wine originated from the alluvial Herrenweg vineyard in Turckheim, where the August hailstorm was the most violent. It explains why the yields are relatively low, as Muscat can be a relatively high yielding grape. Needless to say that Muscat is also a fragile grape and suffered much more than other grape varieties. The combined effect of a cooler August and understandable later physiological ripeness (due to the hail stress) explain the lower sugar ripeness. The high acidity came as a fantastic surprise in this wine and made it ferment very slowly and dry.
Tasting notes
3/2015: beautiful fruity and floral delicate nose. There is no excess so one could keep his nose for hours on this wine and just enjoy the subtle aromatics. The zesty acidity brings an amazing structure and focus on minerals. The palate is dry and tense with a light and fresh mid palate, dangerously easy to drink. Perhaps the best way to understand this wine would be to think of a Riesling/Muscat blend!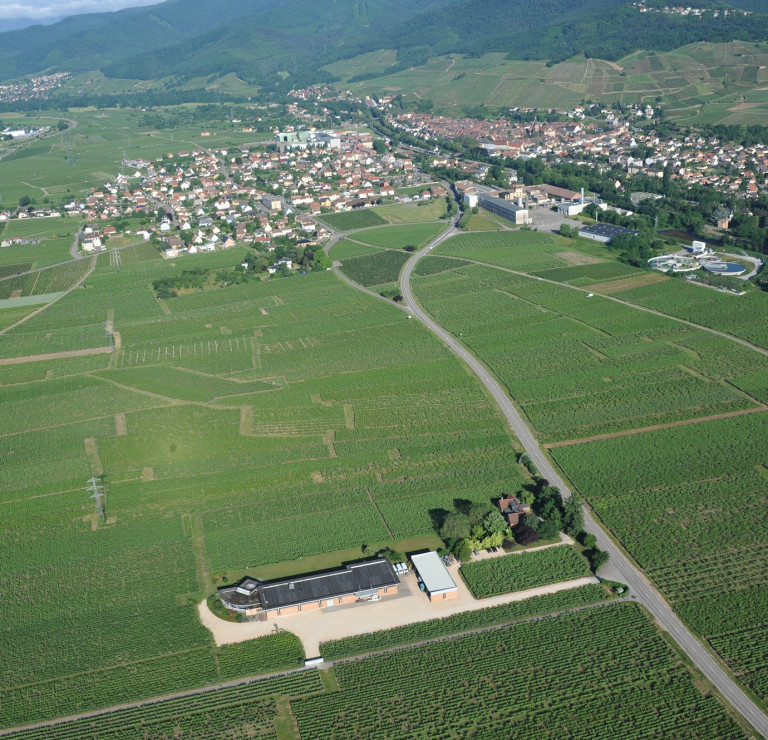 The wines from Herrenweg of Turckheim are always very aromatic, advanced in their development and are always defined by a very ripe acidity and opulent fruit. The wines from Herrenweg are accessible and generous in their youth and although they are often best enjoyed at this stage can surprise 10 or even 20 years later.