Riesling Heimbourg 2016
Dry Wine
Technical presentation
| | |
| --- | --- |
| Bottling : | February 2018 |
| Acquired alcohol : | 12,7° |
| Residual sugar : | 3.2 g/l |
| Total acidity : | 4.0 g/l H2SO4 |
| pH : | 3.10 |
| Yield : | 37 hl/ha |
| Optimum tasting : | 2021-2036+ |
| Average age of vines : | Vineyard planted in 1994 |
| Terroir : | Heimbourg |
| Sweetness index : | 1 |
| Soil : | Calcaire Oligocène, South/South East facing, Steep slope |
Description of the wine Riesling Heimbourg 2016
Heimbourg is located on a steep hill, detached from the Vosges and in the extension of the Grand Cru Brand, and whose orientation turns from south to west. The limestone soils are rare in the commune of Turckheim and are all located on a narrow band delimited by close faults. Starting from the granite (Brand), it is possible in a few steps to cross the Keuper (Clos Jebsal) and the Muschelkalk (Boland) to reach the Oligocene of Heimbourg. The marl and limestone soils here are red (rich in iron) and very aggressive (high pH). The young vines struggle to grow on these steep slopes. This vintage is early, the grapes ripen quickly and the choice of the harvest date is sometimes complicated. However, in 2016 the evolution of sugars was slow and the grapes were harvested at an ideal maturity for a dry wine, after a very slow fermentation of more than a year.
Tasting notes
2/2018: bright yellow color. This vineyard is sunny, and this is immediately apparent on the nose. It expresses a feeling of fullness and ripeness with an intense fruitiness. The palate is ample, revealing a beautiful energy. However, one feels an aptitude to want to close up with time. The Heimbourg produced a very nice wine in 2016. The finish tastes very dry, not aggressive and well enhanced by a chalky saltiness. This wine is capable of a long conversation, it does not tire. It is also made for aging!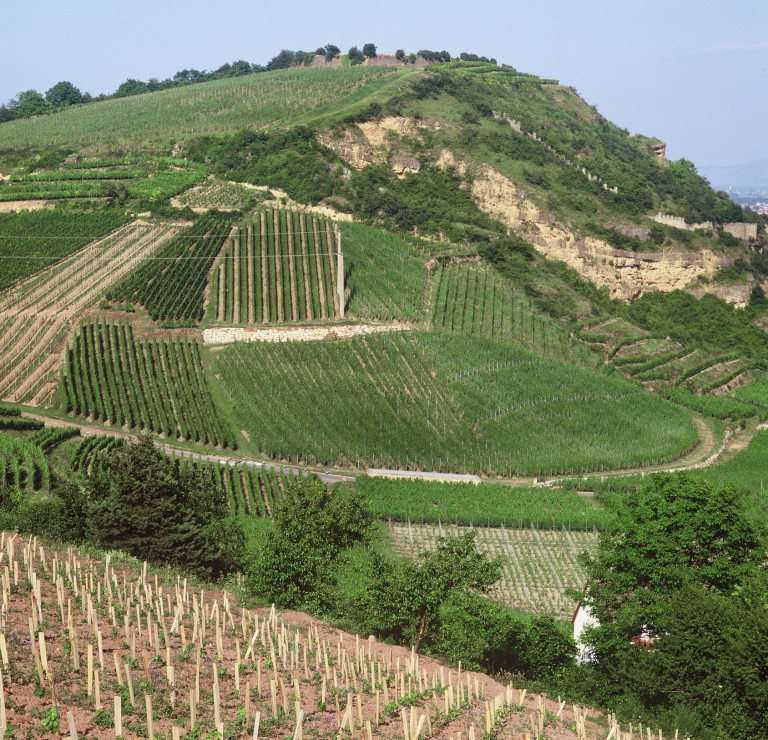 The wines produced on the Heimbourg are rich, opulent, often spicy and can include noble rot. The slower ripening of the grapes often produces wines that are aromatically expressive from a young age, contrary to its neighbour the Clos Jebsal with whom we have to show patience.