Technical presentation
| | |
| --- | --- |
| Bottling : | August 2021 |
| Acquired alcohol : | 13.6° |
| Residual sugar : | |
| Total acidity : | 2.6 g/l H2SO4 (4.0 g/l Acide Tartrique) |
| pH : | 3.7 |
| Yield : | 57 hl/ha |
| Optimum tasting : | 2022/2032 |
| Average age of vines : | 51 years |
| Terroir : | Herrenweg de Turckheim |
| Sweetness index : | 1 |
| Soil : | Gravely soil and silt |
Description of the wine Gewurztraminer Turckheim 2020
This Gewurztraminer was made from relatively old vineyards located on the warmest part of the gravelly valley floor near the village of Turckheim. This grape variety is the one that needs the most sunshine, and some warmth, during the few weeks before harvest. Like a red grape, Gewurztraminer requires perfect skin ripeness, in order to avoid vulgar aromatics but also green tannins. Phenolic ripeness is paramount for Gewurztraminer. It can be achieved by waiting a long time to harvest the grapes (that is usually done on the richer marl soils, producing sweeter wines) or by planting this grape on a geology allowing for precocious ripeness, like the gravelly and sandy soils. It explains why Gewurztraminer was an important grape in this area in Turckheim. Being able to harvest earlier also helps to control the potential richness of the wines. After a very fast fermentation, this wine ended up bone dry. It was kept on its full lees until bottling.
Tasting notes
8/2021: intense yellow colour. The nose shows subtle floral notes, typical of the grape variety, but also complex, slightly reductive, mineral, leather and spicy/peppery aromas. It almost feels like the scent one would get after a rainfall on the pebbles of this vineyard. It will benefit from air (carafe) and will continue to open up with age. The palate is vigorous, elegant and full of energy. Bone dry, with a velvety tannic texture, the palate shows an almost light red wine structure with a salivating finish. This wine will be excellent with food (grilled fish, prawns, light spicy food).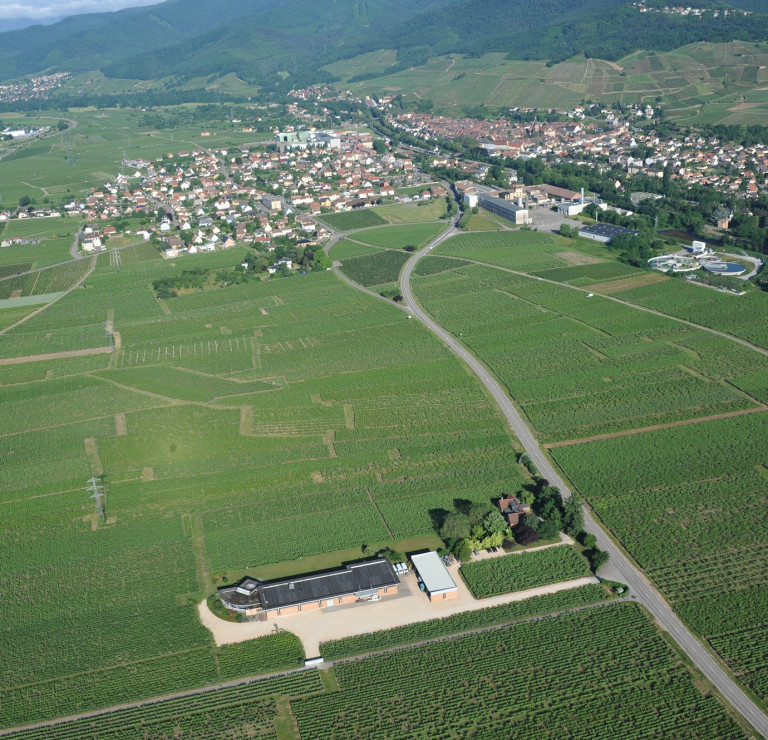 The wines from Herrenweg of Turckheim are always very aromatic, advanced in their development and are always defined by a very ripe acidity and opulent fruit. The wines from Herrenweg are accessible and generous in their youth and although they are often best enjoyed at this stage can surprise 10 or even 20 years later.