Technical presentation
| | |
| --- | --- |
| Bottling : | January 2022 |
| Acquired alcohol : | 12,7° |
| Residual sugar : | 6 g/l |
| Total acidity : | 4.1 g/l H2SO4 / (6.2 g/l Tartrique) |
| pH : | 3.1 |
| Yield : | 58 hl/ha |
| Optimum tasting : | 2024-2035 |
| Average age of vines : | 54 years |
| Terroir : | Herrenweg de Turckheim |
| Sweetness index : | 1 |
| Available for sale : | Yes |
| Soil : | Quaternary gravels and fine silts |
Description of the wine Riesling Roche Roulée 2020
Formerly sold under the name of the single vineyard Herrenweg, this wine comes from the oldest vines located on the alluvial terroir of the Fecht river in Turckheim. According to the successive meanders of the river, we can find sandy-gravelly soils as well as richer silt soils of the decarbonated loess type. These old vines are mainly located on the richer part of these quaternary deposits. The Riesling grape variety finds there a beautiful regularity of growth and above all is less subject to hydric stress problems in the dry micro-climate of Colmar. This explains why these wines have a structure and acidity that could seem atypical. This terroir is very characteristic of the wines of the village of Turckheim, often renowned for their maturity, intense fruitiness and their ability to open up very early. They have also proven themselves in aging and are able to retain a beautiful youth over time.
Tasting notes
1/2022: Pale straw yellow colour. The nose is bright and reveals a beautiful panoply of fruity aromas as well as lime blossom. This early character and already quite open style is also found on the palate. The loamy-gravelly terroir of Turckheim produces expressive wines in their youth and the sunny climate of 2020 will have built a charming, expressive and intense wine. The attack on the palate is supple, caressing but firms up on the finish, revealing a ripe and structuring acidity. Beautiful saline finish that lingers on with an attractive fruity profile. Although already very expressive, this wine will age well.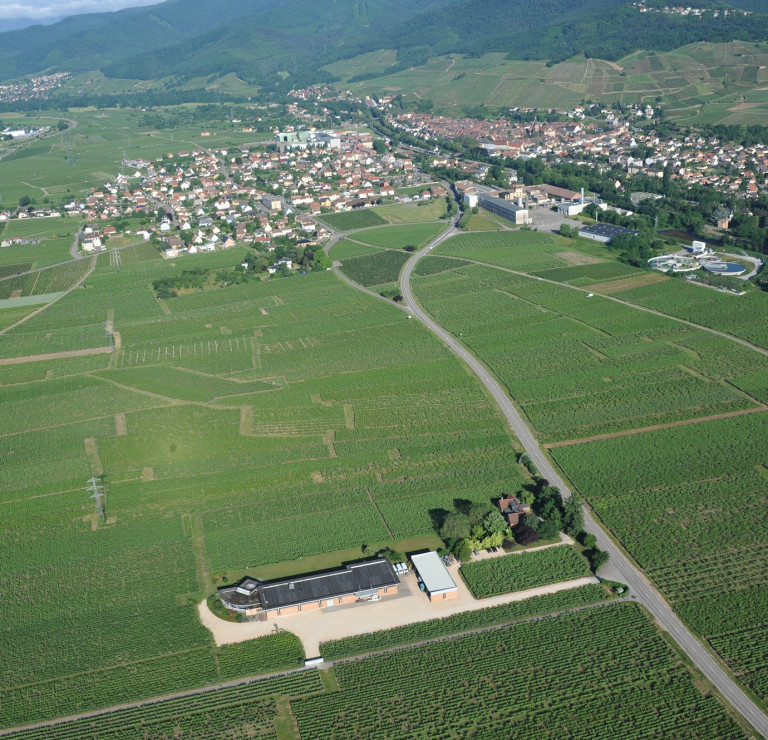 The wines from Herrenweg of Turckheim are always very aromatic, advanced in their development and are always defined by a very ripe acidity and opulent fruit. The wines from Herrenweg are accessible and generous in their youth and although they are often best enjoyed at this stage can surprise 10 or even 20 years later.