Technical presentation
| | |
| --- | --- |
| Bottling : | September 2008 |
| Acquired alcohol : | 15° |
| Residual sugar : | 47.0 g/l |
| Total acidity : | 2.3 g/l H2SO4 |
| pH : | 4.0 |
| Yield : | 49 hl/ha |
| Optimum tasting : | 2012-2025+ |
| Average age of vines : | 24 years |
| Terroir : | Grand Cru Goldert |
| Sweetness index : | 4 |
| Available for sale : | Yes |
| Soil : | East facing, Gentle slope, Oolithic calcareous |
Description of the wine Gewurztraminer Grand Cru Goldert 2007
From a certain distance, the Goldert vineyard has a very discreet and low profile look. Its gentle east facing slope doesn't look as dramatic as other Grand Cru sites. I always describe it as a 'Burgundy' style vineyard, because its quality comes from the very interesting rich marl/limestone soil. Of course, the cooler climate that characterizes the village of Gueberschwihr increases the late ripening effect of this vineyard, and also allows amazing noble rot development in some vintages. In 2007, the botrytis struck early October with enough intensity that we were able to produce an SGN. This wine is therefore made from a slightly more healthy selection, but still shows a huge ripeness. The fermentation was classic, and ended as far as the yeasts could go to.
Tasting notes
2/2009: the nose shows with no detour the minerality of the Goldert soil. This is the really first gewurztraminer in the 2007 line up that is now dominated by more spicy, leathery aromas and where the varietal character is not obviously up front. The nose is more closed than the palate at this early stage. The mouth shows real power and intensity. The sweetness expresses itself more in terms of roundness and weight. This wine has even more to say in the future, so please, give it some time…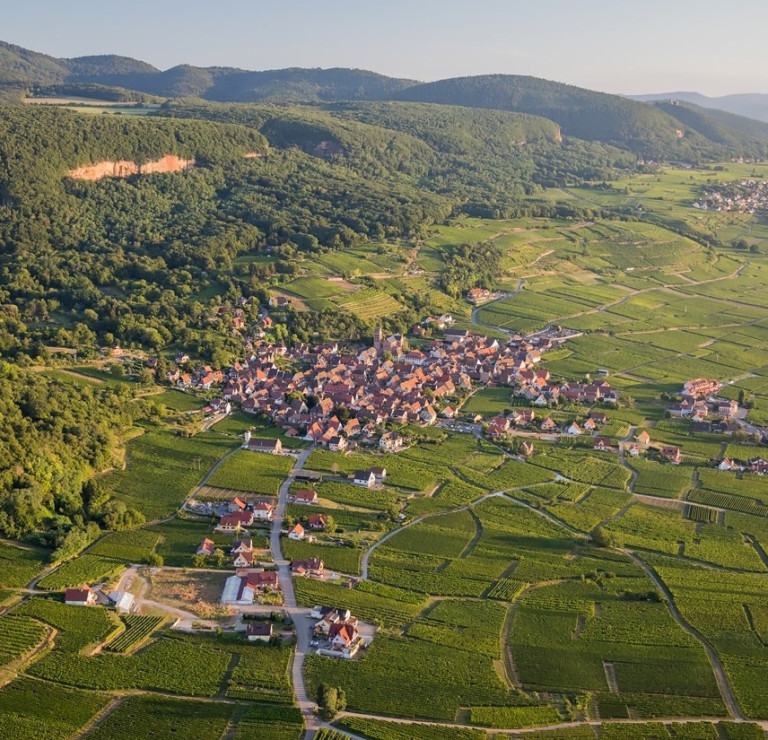 The Goldert of Gueberschwihr is the only locality in Alsace where the geological substratum is composed solely of marine oolithic limestone. Traditionally, the majority of the Goldert is planted to Gewurztraminer and Muscat. These grape varieties are reputed for producing wines with great finesse, structure and a discreet, however complex, bouquet.