Riesling Heimbourg 2013
Dry Wine
Technical presentation
| | |
| --- | --- |
| Bottling : | March 2015 |
| Acquired alcohol : | 12.5° |
| Residual sugar : | 3.6 g/l |
| Total acidity : | 4.6 g/l H2SO4 |
| pH : | 3.1 |
| Yield : | 32 hl/ha |
| Optimum tasting : | 2017-2033+ |
| Average age of vines : | 19 years |
| Terroir : | Heimbourg |
| Sweetness index : | 1 |
| Soil : | Calcaire Oligocène, South/South East facing, Very steep slope |
Description of the wine Riesling Heimbourg 2013
The Heimbourg is a small vineyard (7.5ha and the domaine Zind-Humbrecht owns 4.15ha) located just east of the Brand in Turckheim. It enjoys a relatively later ripening climate, due to the valley winds, on a steep south to west facing. The Oligocene marl-limestone soil usually brings great acidity balance and the wines can age very well. This is the only vineyard in Turckheim of its kind and explains why the wines are so different. This vineyard can sometimes reach high ripeness levels, sometimes hard to predict, so sugar ripeness has to be followed precisely in order not to harvest too ripe. In 2013, there was no problem and like many other Riesling in 2013, this wine finished bone dry.
Tasting notes
3/2015: the nose is still tight and mineral, with complex citrus fruits and a lingering light reduction (quite common in 2013 on many wines). Every year, this vineyard reaches more complexity in the expression of its mineral potential. The palate is intense and powerful. Very dry and strict but so inviting and generous. A fine salivating acidity brings extra layers on the finish. This is a Riesling to keep!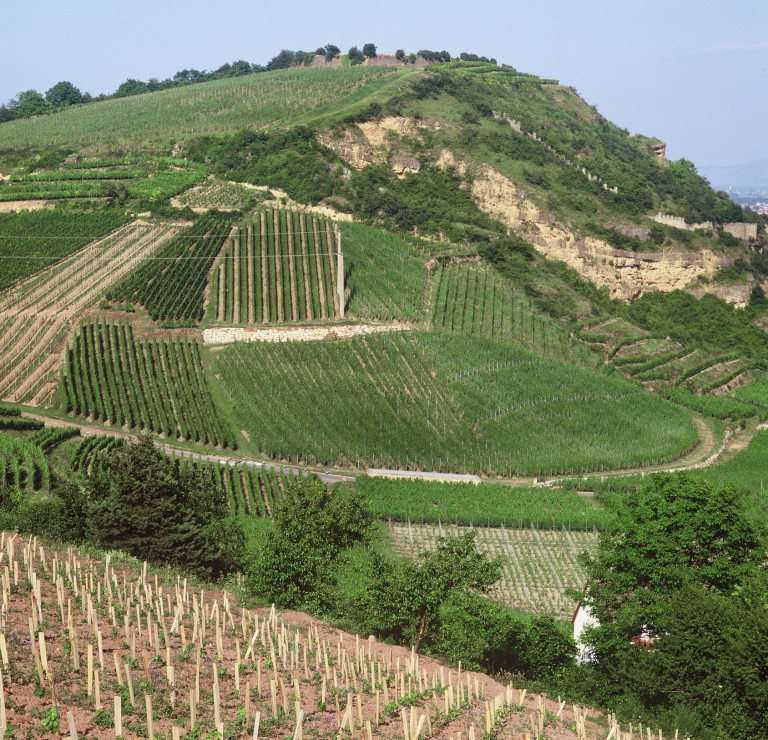 The wines produced on the Heimbourg are rich, opulent, often spicy and can include noble rot. The slower ripening of the grapes often produces wines that are aromatically expressive from a young age, contrary to its neighbour the Clos Jebsal with whom we have to show patience.