Technical presentation
| | |
| --- | --- |
| Bottling : | February 2016 |
| Acquired alcohol : | 12° |
| Residual sugar : | 2.0 g/l |
| Total acidity : | 4.2 g/l H2SO4 |
| pH : | 3.4 |
| Yield : | 25 hl/ha |
| Optimum tasting : | 2018-2029 |
| Average age of vines : | Vineyard planted in 1995 |
| Terroir : | Heimbourg |
| Soil : | Calcaire Oligocène, Exposé ouest, Medium slope |
Description of the wine Pinot Noir Heimbourg 2014
The west side of the little Heimbourg vineyard enjoys a relatively cooler climate and is more exposed to the winds that run between the Brand and Heimbourg hills. The deep rich marl limestone soil is also capable to give great structure and acidity to the wines. When we had this little vineyard available in the mid-nineties, we thought that Pinot Noir would be interesting. In 2014 it performed very well, the wind kept the fruit flies away and the grapes were harvested healthy. Vinification is classic in an open-top wood vat fermenter (2/3 destemmed) and the wine is then matured in barriques (3 years old or more) for 18 months. No fining/filtration.
Tasting notes
6/2016: nice dark ruby red colour and intense nose. The palate comes as a surprise because this grape is usually harvested at higher alcohol level in Alsace. Here in the Heimbourg, the natural higher acidity and lower alcohol make the palate quite austere and tight when the wine is young. There is no exception with the 2014. This wine deserves some ageing and also aeration before drinking.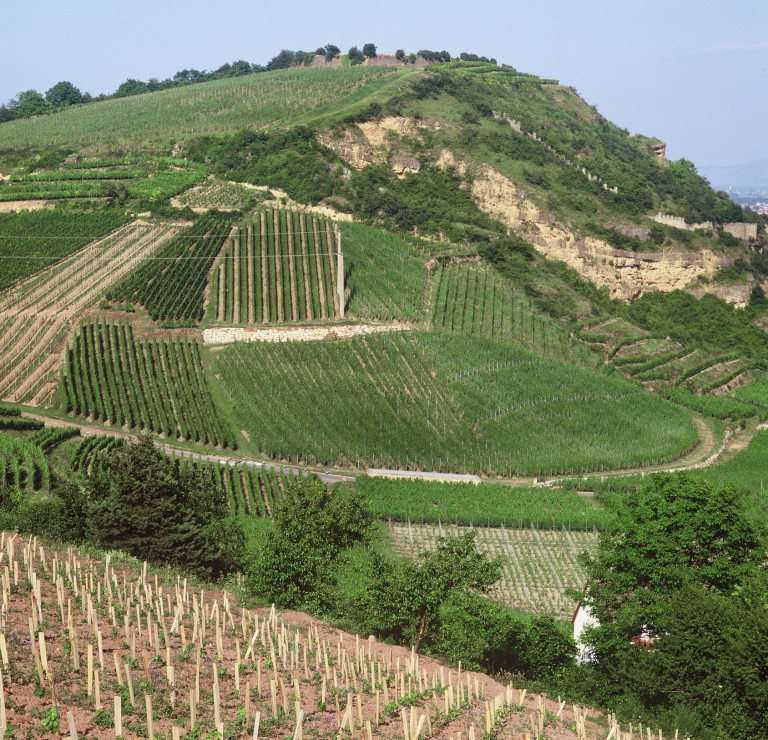 The wines produced on the Heimbourg are rich, opulent, often spicy and can include noble rot. The slower ripening of the grapes often produces wines that are aromatically expressive from a young age, contrary to its neighbour the Clos Jebsal with whom we have to show patience.