Riesling Heimbourg 2014
Dry Wine
Technical presentation
| | |
| --- | --- |
| Bottling : | August 2016 |
| Acquired alcohol : | 12.6° |
| Residual sugar : | 8.4 g/l |
| Total acidity : | 5.0 g/l H2SO4 |
| pH : | 3.0 |
| Yield : | 44 hl/ha |
| Optimum tasting : | 2018-2034 |
| Average age of vines : | Vineyard planted in 1994 |
| Terroir : | Heimbourg |
| Sweetness index : | 1 |
| Soil : | Calcaire Oligocène, South/South East facing, Steep slope |
Description of the wine Riesling Heimbourg 2014
The Heimbourg vineyard in Turckheim is located on the continuation of the Brand hillside, on a beautiful marl limestone hill that stands on its own, protecting Turckheim and the Herrenweg vineyard from the North winds. The steep vineyards are mostly facing south-west and west. Despite the solar exposition and warm micro-climate, Heimbourg Riesling always shows great acidity and firm structure, just like in 2014. Despite the fact that the grapes were harvested healthy, the fermentation was very slow (about 17 months). The low pH at harvest time probably is the main reason for such slow evolution.
Tasting notes
6/2016: this wine is still in cask but became clear very quickly. The nose is expressive, mineral and announces a big wine. The attack is firm and the wine quickly takes over the whole palate. The crisp ripe acidity leaves no doubt on the potential of this wine. It really has a fabulous structure and very long finish, without any heaviness or unnecessary weight. The finish is dry and salivating. Great birthday for this twenty year old vineyard! 9/2016: bright yellow colour. The nose expresses now the limestone characteristics: a certain restraint mineral/stone expression and ripe fruits aromatics. The maturity of the grapes is obvious on the nose. The mouth is clean and concentrated. The acidity is virile and present all through the tasting and really is the vertebrae of this wine. This wine has the constitution for long ageing. The finish is dry and tense.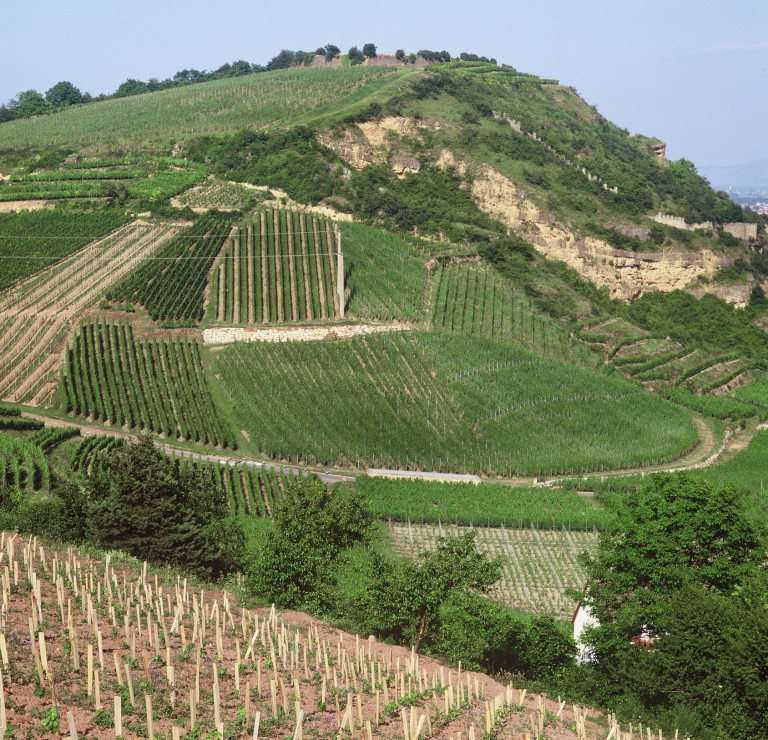 The wines produced on the Heimbourg are rich, opulent, often spicy and can include noble rot. The slower ripening of the grapes often produces wines that are aromatically expressive from a young age, contrary to its neighbour the Clos Jebsal with whom we have to show patience.