Riesling Heimbourg 2017
Dry Wine
Technical presentation
| | |
| --- | --- |
| Bottling : | August 2019 |
| Acquired alcohol : | 13 ° |
| Residual sugar : | 23.0 g/l |
| Total acidity : | 4.3 g/l H2SO4 (6.5 g/l Acide Tartrique) |
| pH : | 3.5 |
| Yield : | 9 hl/ha |
| Optimum tasting : | 2022-2037 |
| Average age of vines : | Vineyard planted in 1994 |
| Terroir : | Heimbourg |
| Sweetness index : | 3 |
| Soil : | Calcaire Oligocène, Exposé ouest, North East, Steep slope |
Description of the wine Riesling Heimbourg 2017
While its neighbor the Clos Jebsal didn't suffer from the frost, the Heimbourg Riesling was seriously impacted. With its slight south-west facing, it didn't benefit from the easterly winds that would have reduced the frost bite. The steepness of the marl limestone hillside wasn't enough! The Oligocen rock is an interesting red limestone sandstone that has agglomerated some older muschelkalk pebbles. The Riesling is planted on the steepest part of the hill. The clusters were small and rare in 2017, they also ripened very quickly to a high level, explaining the high potential of the wine. At such low yields, it is difficult, almost impossible, to determine with precision the alcohol potential of the grapes. The fermentation lasted for ever, but eventually the yeast gave up and the wine kept some residual sweetness, in balance with the acidity of the vineyard.
Tasting notes
3/2019: yellow gold bright colour. The nose is showing a very expressive ripe fruit aromatic intensity. There is no doubt here, in just smelling the wine, that the palate is going to be rich and off dry/semi sweet. The limestone is playing its structuring role to the best: the acidity is nervous, tense, and bring a great sense of harmony on the finish. It feels almost like the light sweetness is necessary. Long finish, very tasty and satisfying wine. It will require some attention with specific food pairing, but with thrive with oily raw fish for example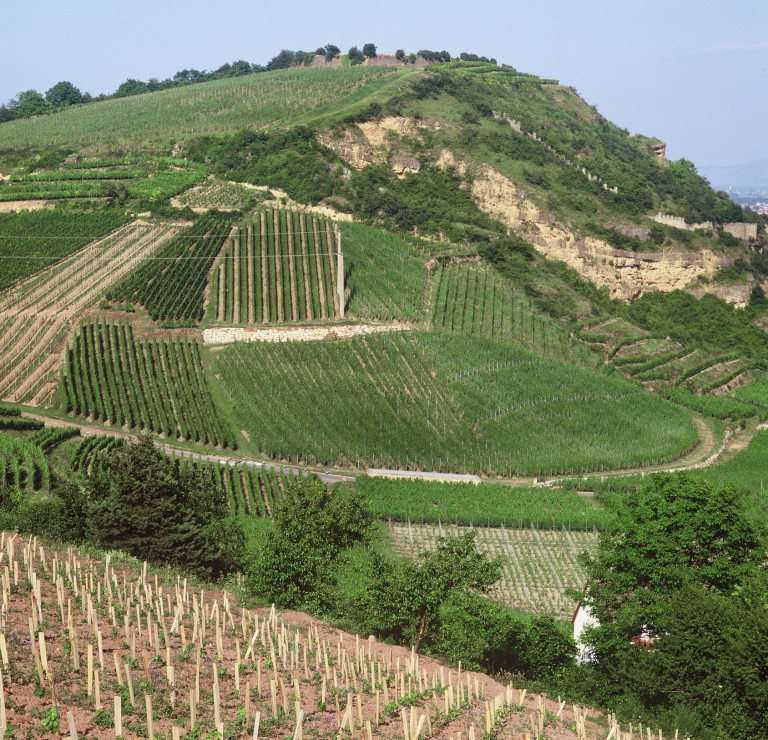 The wines produced on the Heimbourg are rich, opulent, often spicy and can include noble rot. The slower ripening of the grapes often produces wines that are aromatically expressive from a young age, contrary to its neighbour the Clos Jebsal with whom we have to show patience.