Technical presentation
| | |
| --- | --- |
| Bottling : | August 2019 |
| Acquired alcohol : | 12.5° |
| Residual sugar : | 67.7 g/l |
| Total acidity : | 2.6 g/l H2SO4 / (4.0g/l Tartrique) |
| pH : | 3.70 |
| Yield : | 45 hl/ha |
| Optimum tasting : | 2023-2043+ |
| Average age of vines : | 35 years |
| Terroir : | Grand Cru Goldert |
| Sweetness index : | 5 |
| Available for sale : | Yes |
| Soil : | Oolithic calcareous and marls siliceous |
Description of the wine Gewurztraminer Grand Cru Goldert 2018
The Goldert Grand Cru in Gueberschwihr has been within the Humbrecht family for many years. This late ripening east facing vineyard enjoys growing conditions which are particularly favourable to aromatic grape varieties that need a long growing season to be physiologically ripe. Gewurztraminer is the most important grape planted on the Goldert. It also benefit from the influence of the Oolithic limestone (limestone made from microscopic oyster shells) and deep cooler soils. The Gewurztraminer acquires a high ripeness but remains precise and elegant. There is always a fine line between complex aromatic and extraverted varietal expression, but if roses aromatic may sound vulgar in many situations, it becomes complex and beautiful on the Goldert. The 2018 grapes were very ripe, but without any botrytis. It is regularly one of the vineyard that takes the longest to finish fermentation for this grape and more than often finishes with a lower alcohol/higher sweetness balance.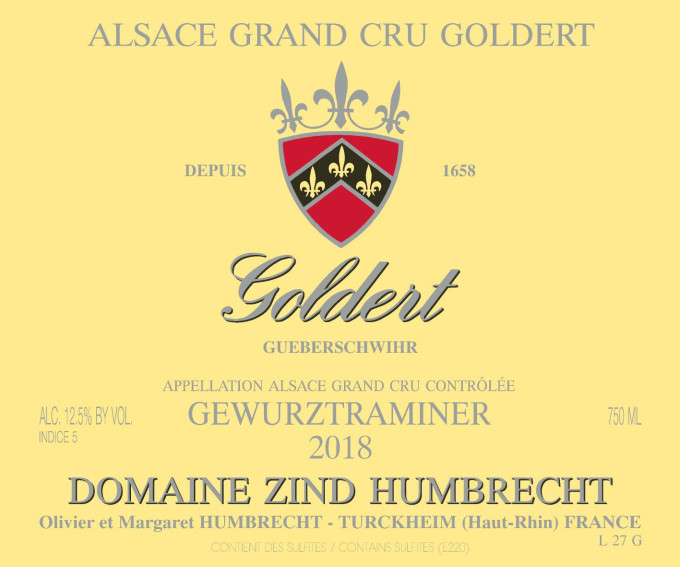 Tasting notes
4/2020: nice intense yellow colour. The nose is just about to become fully open, revealing complex floral aromatics (ancient roses) and some ripe fruits with spices. There is nothing vulgar or 'too much' in the expression of this wine but only a beautiful sense of accomplished ripeness. The palate shows how a great terroir can make sweet wines taste elegant and refined. The sweetness remains in control and is only one part of the texture, not everything. It is so interesting to see how the amazing tannins of the Gewurztraminer can keep the wine in balance and will allow it to age nicely.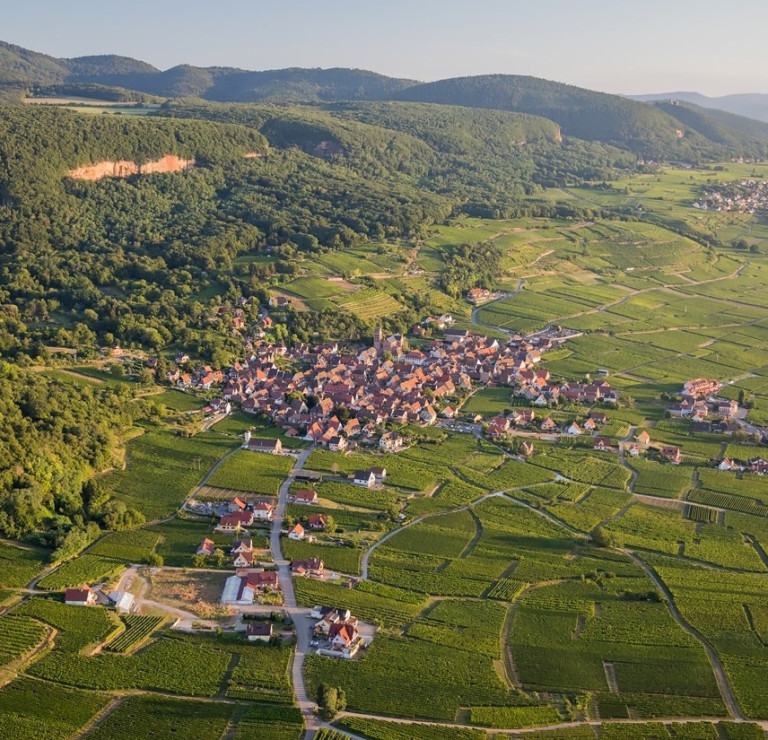 The Goldert of Gueberschwihr is the only locality in Alsace where the geological substratum is composed solely of marine oolithic limestone. Traditionally, the majority of the Goldert is planted to Gewurztraminer and Muscat. These grape varieties are reputed for producing wines with great finesse, structure and a discreet, however complex, bouquet.