Technical presentation
| | |
| --- | --- |
| Bottling : | February 2018 |
| Acquired alcohol : | 12.3° |
| Residual sugar : | 0.5 g/l |
| Total acidity : | 3.5 g/l H2SO4 |
| pH : | 3.60 |
| Yield : | 25 hl/ha |
| Optimum tasting : | 2020-2031 |
| Average age of vines : | Vineyard planted in 1995 |
| Terroir : | Heimbourg |
| Soil : | Oligocene limestone , West facing |
Description of the wine Pinot Noir Heimbourg 2016
2016 has proven to actually have the perfect profile for this little vineyard. The west exposure, facing the Brand vineyard in Turckheim, actually benefited from the northern winds, and despite the sensitivity of Pinot Noir towards mildew diseases, the grapes were able to ripen perfectly without any fungus diseases. Never was the harvest that easy, all clusters were good to take! The crop was also slightly more generous and the wine fermented perfectly in the classic 228 litres casks. No racking and the bottling is done directly from the lees without filtration.
Tasting notes
2/2018: Vibrant and fresh ruby red colour. The nose delicately shows red fruits and is an invitation to taste. The aromatics are complex and pure, the wine holds air very well and shows little evolution after hours in the glass. The grapes were beautiful in 2016 and it is easy to see it in the finished wine. The palate is elegant, with a medium power, juicy sapid middle mouth, so easy to drink. The tannins are soft and round and the finish is vibrant and lively. It is hard to believe that this was a whole cluster fermentation! This is a serious elegant red wine that will age beautifully.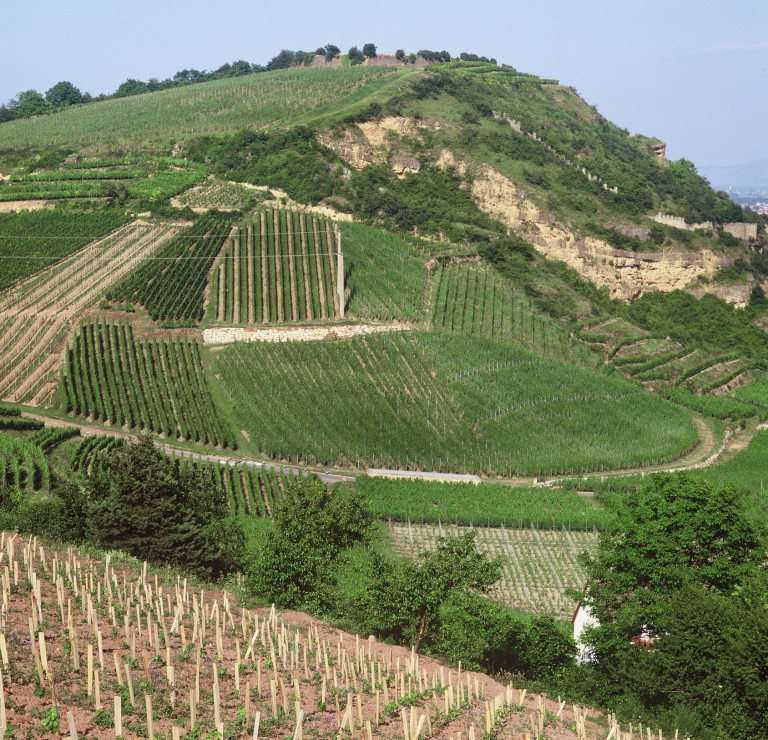 The wines produced on the Heimbourg are rich, opulent, often spicy and can include noble rot. The slower ripening of the grapes often produces wines that are aromatically expressive from a young age, contrary to its neighbour the Clos Jebsal with whom we have to show patience.