Riesling Heimbourg 2018
Dry Wine
Technical presentation
| | |
| --- | --- |
| Bottling : | January 2020 |
| Acquired alcohol : | 12,7° |
| Residual sugar : | 4.7 g/l |
| Total acidity : | 4.1 g/l H2SO4 / (6.2g/l Tartrique) |
| pH : | 3.10 |
| Yield : | 46 hl/ha |
| Optimum tasting : | 2023-2038+ |
| Average age of vines : | Vineyard planted in 1994 |
| Terroir : | Heimbourg |
| Sweetness index : | 1 |
| Soil : | Calcaire Oligocène, South/South East facing |
Description of the wine Riesling Heimbourg 2018
The Heimbourg vineyard is a beautiful small-ish (circa 9ha) single vineyard located on a south to west facing steep hillside, over looking Turckheim and the Munster valley. The soil is actually very thin and lies almost directly on the Oligocen mother rock, characterized by a high lime and iron content that give it its red colour. The Riesling was planted in the mid 90s, but we could test this grape earlier because the current Pinot-Noir vineyard was previously planted with Riesling and Pinot-Gris. Unlike it's direct neighbour, the Clos Jebsal, the grapes stay healthy because of the influence of the valley winds and the poorer rocky soil. However, the sun drenched exposition can push the ripeness very high, and like most vineyards in Turckheim, the harvest must be done with precision to avoid over ripeness and too much residual sweetness if not desired. We are particularly happy with the result of the 2018 vintage: perfect ripeness and acidity balance and an to-the-end fermentation!
Tasting notes
4/2020: vibrant intense yellow colour. The nose is a beautiful invitation to the tasting: harmonious combination of mineral (limestone influence) and floral aromas that eventually open up to classic citrus fruits. One can detect some complex lees influence (light reduction) that actually announce a slow evolution of the wine. At this early stage, pouring the wine in a carafe would be beneficial. The palate starts with an elegant and enjoyable mouth feel, gripping, and then the real structure shows up, with a tight long dry finish. This vineyard, as the vines ages, shows vintage after vintage a beautiful evolution.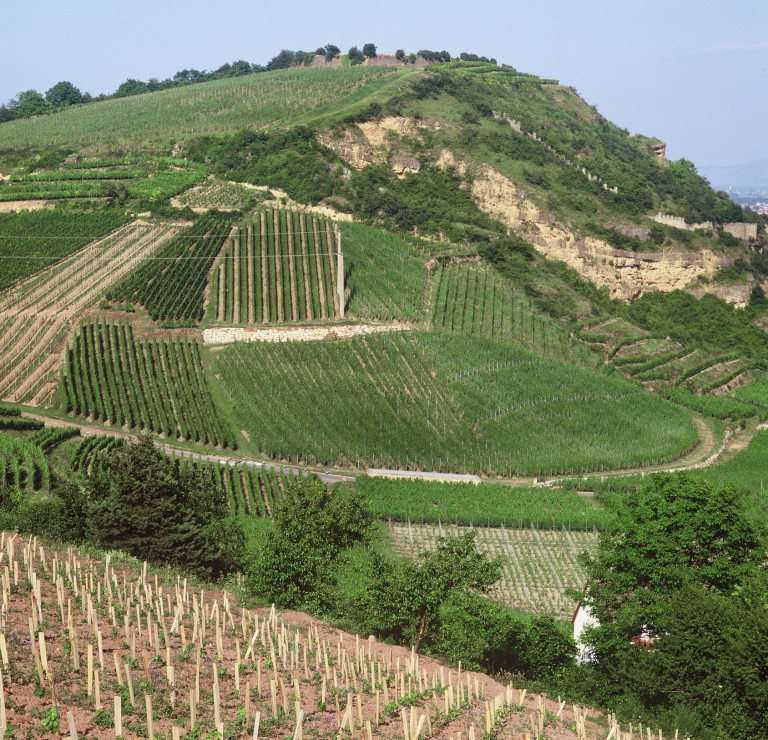 The wines produced on the Heimbourg are rich, opulent, often spicy and can include noble rot. The slower ripening of the grapes often produces wines that are aromatically expressive from a young age, contrary to its neighbour the Clos Jebsal with whom we have to show patience.