Riesling Heimbourg 2020
Dry Wine
Technical presentation
| | |
| --- | --- |
| Bottling : | January 2022 |
| Acquired alcohol : | 13° |
| Residual sugar : | 1.5 g/l |
| Total acidity : | 4.4 g/l H2SO4 (6.7 g/l Acide Tartrique) |
| pH : | 3 |
| Yield : | 34 hl/ha |
| Optimum tasting : | 2025-2040+ |
| Average age of vines : | Vineyard planted in 1994 |
| Terroir : | Heimbourg |
| Sweetness index : | 1 |
| Soil : | Calcaire Oligocène, South/South East facing, Steep slope |
Description of the wine Riesling Heimbourg 2020
The single vineyard Heimbourg is located on a small steep hill detached from the Vosges mountains to the east of Turckheim. Its steep slopes turn from southwest to west on a marl-calcareous-sandstone terroir of the Oligocene period. These coastal-type limestones, rich in iron, contain a large proportion of silica, have a significant active limestone (more than 45%) and are in fact relatively poor in clays. All these elements provide excellent drainage and allow the Riesling grape variety to ripen slowly while preserving good acidity. The sunshine in the 2020 vintage helped to ripen the grapes perfectly, without botrytis, and a vigorous but slow fermentation will have made it possible to obtain a very dry wine. Aged on its fermentation lees until bottling in large old oak foudres, it was bottled 17 months after the harvest.
Tasting notes
1/2022: Light straw yellow colour. The nose is immediately revealing of the limestone terroir of Heimbourg: both citrus fruits and a complex mineral presence, almost austere / smoke, profile. The palate impresses with its delicacy and precision. The whole backbone of this wine rests on a intense and ripe acidity, a sensation enhanced on the finish which end with a very dry and tense structure. The Riesling becomes noble on this very beautiful terroir and aeration when serving is recommended to allow it to express all its complexity.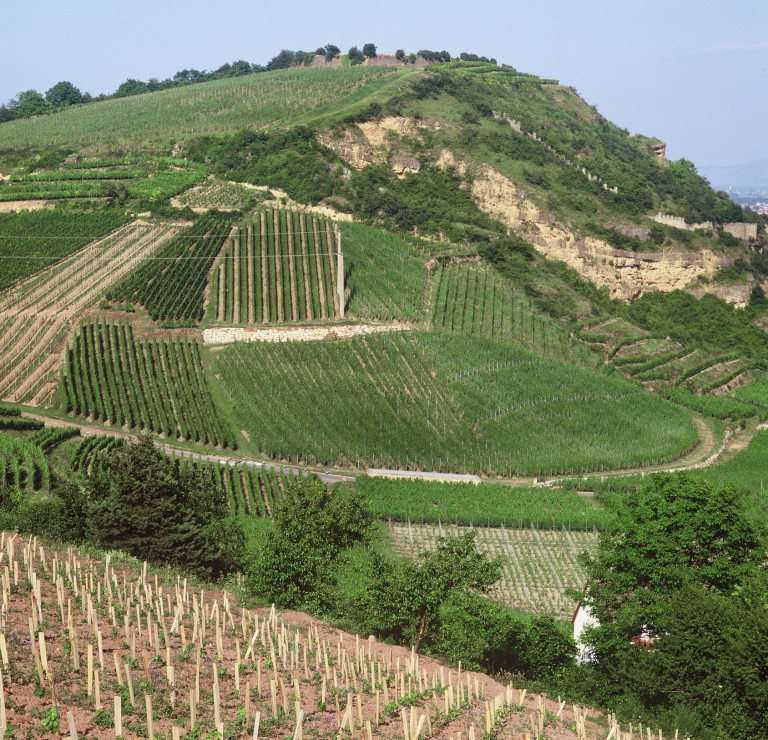 The wines produced on the Heimbourg are rich, opulent, often spicy and can include noble rot. The slower ripening of the grapes often produces wines that are aromatically expressive from a young age, contrary to its neighbour the Clos Jebsal with whom we have to show patience.