Technical presentation
| | |
| --- | --- |
| Bottling : | February 2011 |
| Acquired alcohol : | 13° |
| Residual sugar : | 12.8 g/l |
| Total acidity : | 4.0 g/l H2S04 |
| pH : | 3.1 |
| Yield : | 68 hl/ha |
| Optimum tasting : | 2011-2023 |
| Average age of vines : | 34 years |
| Terroir : | Herrenweg de Turckheim |
| Sweetness index : | 2 |
| Soil : | Gravely soil |
Description of the wine Riesling Herrenweg de Turckheim 2009
The Herrenweg vineyard is located on a gravelly soil left by the river Fecht in Turckheim during the fourth era. These young soils are usually well drained, warm, precocious and not too rich, unless covered by loess which has to be avoided. Minerality can be the lacking element in these vineyards, as the low clay content prevent the fixation of minerals, easily flushed away by rainfalls. Older vines help to compensate because they can find elements deeper in the soils and bio-dynamic farming also increases micro-organisms in the soil, which in turns liberate more minerals. Ripeness is never the problem there, but keeping a good level of acidity can be tricky in a warm year. Being able to harvest slightly earlier as a result of a more precocious physiological ripeness definitely explains why this wine shows such a nice balance. Fermentation was very slow and the wine kept some sweetness.
Tasting notes
2/2011: the nose is already quite open displaying classic floral aromas, typical of the vineyard. The natural warmth of the gravely soil prevented the wine to become to reductive, so air brings also some citrus fruits. The palate is very seductive and surprisingly fresh. One would search the sweetness but it isn't really obvious. The palate kept a nice structure and manages to hide the influence of the vintage. The finish is elegant and very classic for the Herrenweg.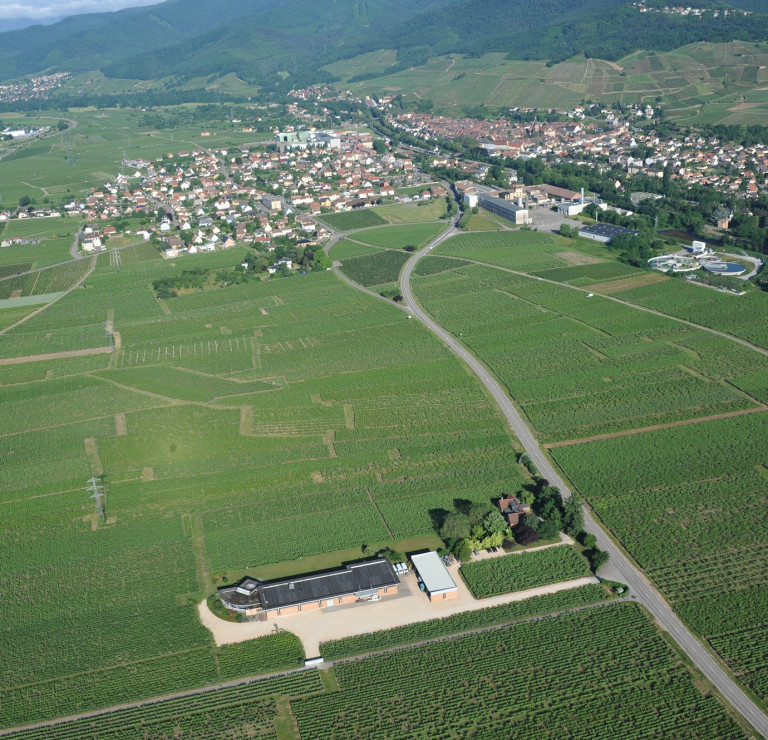 The wines from Herrenweg of Turckheim are always very aromatic, advanced in their development and are always defined by a very ripe acidity and opulent fruit. The wines from Herrenweg are accessible and generous in their youth and although they are often best enjoyed at this stage can surprise 10 or even 20 years later.