Technical presentation
| | |
| --- | --- |
| Bottling : | September 2012 |
| Acquired alcohol : | 13° |
| Residual sugar : | 98.0 g/l |
| Total acidity : | 3.4 g/l H2S04 |
| pH : | 3.7 |
| Yield : | 38 hl/ha |
| Optimum tasting : | 2014-2021+ |
| Average age of vines : | 65 years |
| Terroir : | Herrenweg de Turckheim |
| Sweetness index : | VT |
| Soil : | Gravely soil |
Description of the wine Gewurztraminer Herrenweg de Turckheim Vieilles Vignes 2011 - Vendange Tardive
The largest part of the Herrenweg vineyard is planted with the Gewurztraminer grape variety that likes the heat generated by the pebbles in the soil. Although the limestone vineyards are usually the ideal choice for gaining structure and ageing potential, one has to recognise that these old vines must grow their roots quite deep to find such minerality and concentration in the wines. Surely, bio-dynamic preparation and adequate soil cultivation must reinforce this influence. Harvested at high level of ripeness and high proportion of noble rot (50%), the fermentation was in fact not that long (1 month) to end up with a sweet balance (vin liquoreux) not that far from some SGNs.
Tasting notes
2/2013: bright yellow color. The nose shows great aromatic intensity with fresh exotic fruits (litchi), citrus zests and an overall sensation of maturity while the botrytis remains discreet. The palate is an unctuous continuation of the nose. The Herrenweg has a restraint influence on the wine, allowing the Gewurztraminer to speak out in an elegant fashion. It finishes on an attractive round sweet mouth-feel, superbly balanced with a nice citrusy acidity. Although this wine is already very approachable, it will benefit from extra ageing.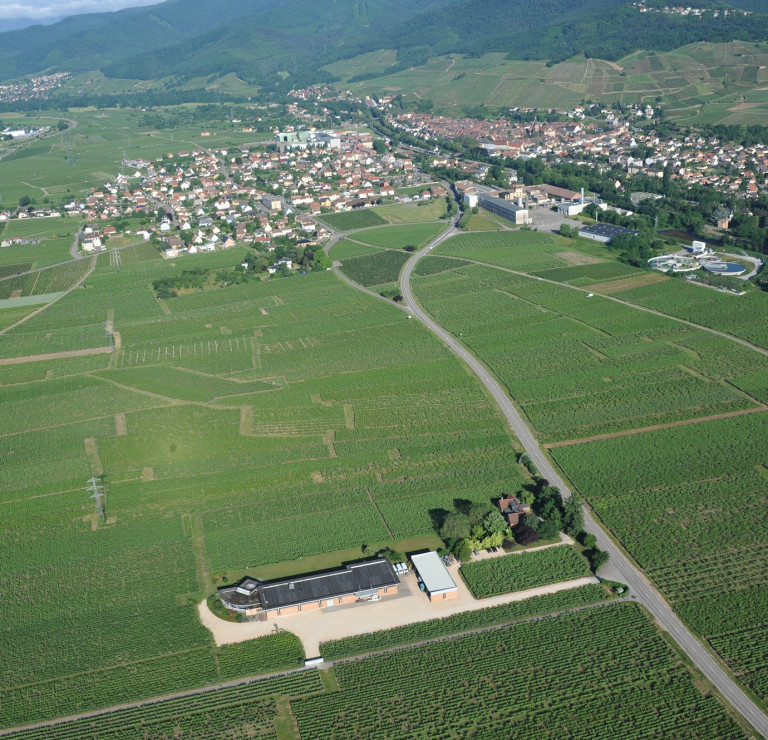 The wines from Herrenweg of Turckheim are always very aromatic, advanced in their development and are always defined by a very ripe acidity and opulent fruit. The wines from Herrenweg are accessible and generous in their youth and although they are often best enjoyed at this stage can surprise 10 or even 20 years later.