Technical presentation
| | |
| --- | --- |
| Bottling : | September 2012 |
| Acquired alcohol : | 14° |
| Residual sugar : | 57 g/l |
| Total acidity : | 3.6 g/l H2S04 |
| pH : | 3.6 |
| Yield : | 29 hl/ha |
| Optimum tasting : | 2014-2029+ |
| Average age of vines : | 30 years |
| Terroir : | Heimbourg |
| Sweetness index : | 5 |
| Soil : | Calcaire Oligocène, Exposé ouest, Medium to steep slope |
Description of the wine Gewurztraminer Heimbourg 2011
The Gewurztraminer is located on the latest and coolest part of the Heimbourg, facing west with a little less direct sunshine, where the marl-limestone soils are actually the deepest. These characteristics were ideal in 2011, because the grapes achieved high ripeness but also retained great acidity. The fermentation was relatively fast, but the wine kept some important sweetness. We have sadly decided to pull out this vineyard after the 2012 crop, as some wood disease is decimating the vines.
Tasting notes
2/2013: yellow pale color, which, like many 2011, doesn't indicate the richness of the wine. The nose is still a little timid but opens up quickly to show profound floral aromas (ancient roses, lily) and a pleasant sweetness sensation. At the beginning, the palate shows delicacy and progressively the power of the wine gets more and more present. It is then possible to find the spicy notes and structure so typical of limestone. Tannins and acidity show good ripeness and an excellent ageing potential. The structure brought by the vineyard dominates the sweetness.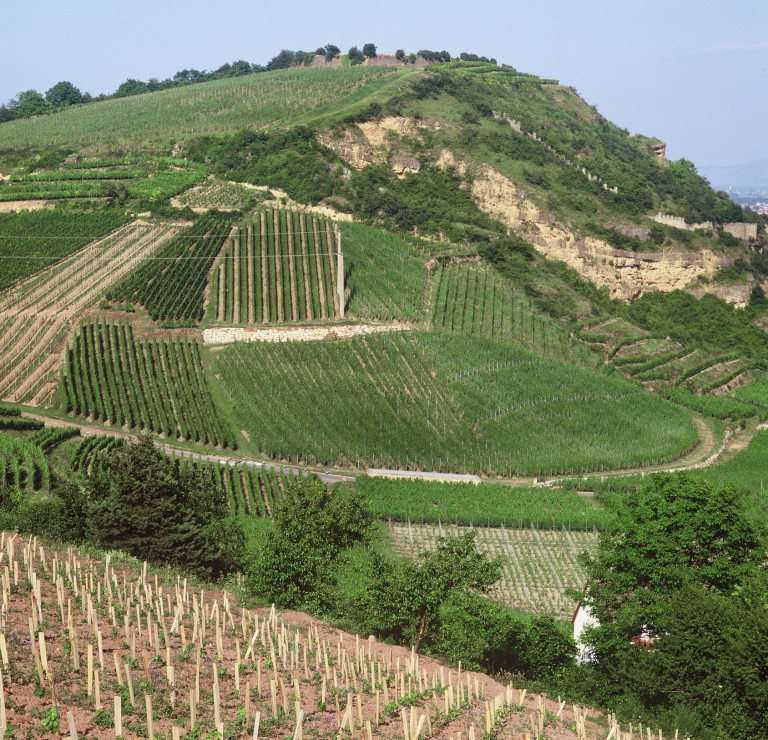 The wines produced on the Heimbourg are rich, opulent, often spicy and can include noble rot. The slower ripening of the grapes often produces wines that are aromatically expressive from a young age, contrary to its neighbour the Clos Jebsal with whom we have to show patience.