Pinot Gris Vieilles Vignes 2013
Medium Dry Wine
Technical presentation
| | |
| --- | --- |
| Bottling : | September 2014 |
| Acquired alcohol : | 12.5° |
| Residual sugar : | 15.0 g/l |
| Total acidity : | 3.2 g/l H2SO4 |
| pH : | 3.5 |
| Yield : | 23 hl/ha |
| Optimum tasting : | 2015-2018 |
| Average age of vines : | 66 years |
| Terroir : | Herrenweg de Turckheim |
| Sweetness index : | 2 |
| Soil : | Gravely soil |
Description of the wine Pinot Gris Vieilles Vignes 2013
This wine originates from two little vineyards adjacent to the Herrenweg in Turckheim. They were the two first Pinot Gris vineyards planted by my grand-father Emile Zind just after WW2. The vines were bought from a cousin who had a small nursery back then. I don't know how they did it, but they selected extraordinary plants which are now very hard to find: one cluster/shoot, small clusters and no wings. It means that it is impossible to produce high yield with these vines, but they can ripen perfectly and produce beautiful Pinot Gris. We select there, every year, the buds that we need for our new plantations. Volumes are small, so we can't always declare this wine every vintage. We often see noble rot or high maturity, so this wine will often show some sweetness.
Tasting notes
3/2015: pale gold colour. Fruity nose, elegant and inviting, which is textbook ripe Pinot Gris. The light sweetness is well integrated in the delicate structure of the wine. Having slightly lower alcohol definitely helps. There is nothing excessive in this wine, but also nothing that is unnecessary. There is a clear mineral presence on the finish, only obtainable with very low yields and old vines in this vineyard.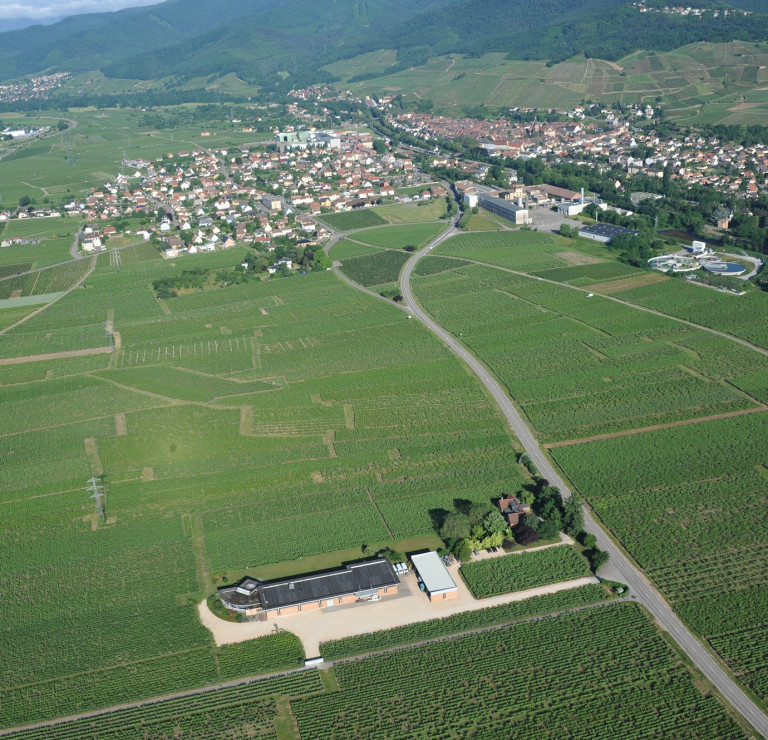 The wines from Herrenweg of Turckheim are always very aromatic, advanced in their development and are always defined by a very ripe acidity and opulent fruit. The wines from Herrenweg are accessible and generous in their youth and although they are often best enjoyed at this stage can surprise 10 or even 20 years later.