Technical presentation
| | |
| --- | --- |
| Bottling : | March 2015 |
| Acquired alcohol : | 12° |
| Residual sugar : | < 2.0 g/l |
| Total acidity : | 3.8 g/l H2SO4 |
| pH : | 3.6 |
| Yield : | 19 hl/ha |
| Optimum tasting : | 2017-2023 |
| Average age of vines : | 18 years |
| Terroir : | Heimbourg |
| Soil : | Calcaire Oligocène, Exposé ouest |
Description of the wine Pinot Noir Heimbourg 2013
Since 2009, the Heimbourg Pinot Noir is our only red wine produced on the domaine, on a small 0.3ha little vineyard located on the only west-facing vineyard of Turckheim. The Heimbourg enjoys a long growing season. The grapes stay healthy because of the frequent north winds that cross the valley and the rich, deep red marl guarantees perfect structure. The Pinot Noir is planted there at high density (9000 vines/ha) and are pruned very low above ground (20cm) but still can grow high as traditional in Alsace. The grapes are harvested in small vessels and the 2013 vintage was 80% destemmed. After a short cold maceration, the wine spent 2 weeks fermenting with the grapes in an open oak cask, and then was racked in small used oak barrels for another 18 months. Bottling is done without filtration.
Tasting notes
3/2015: deep red colour with lighter rims. The nose shows classic varietal expression of fruits. The palate is elegant and delicate. With a slightly lower alcohol, the acidity and tannins seem firmer. The finish shows that this wine should definitely spend more time in the bottle. Aeration/decanting are necessary to reveal strong red fruits.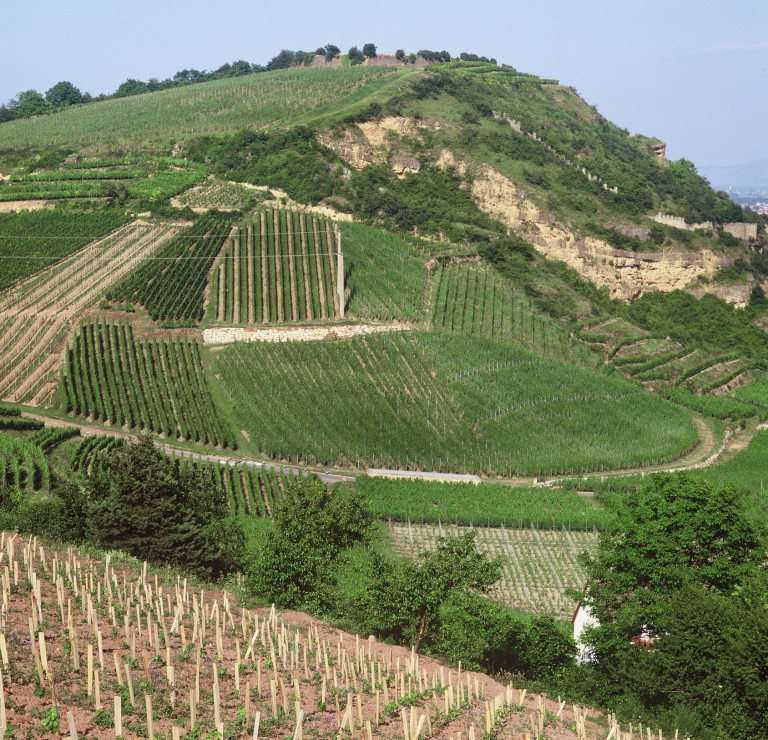 The wines produced on the Heimbourg are rich, opulent, often spicy and can include noble rot. The slower ripening of the grapes often produces wines that are aromatically expressive from a young age, contrary to its neighbour the Clos Jebsal with whom we have to show patience.