Technical presentation
| | |
| --- | --- |
| Bottling : | August 2015 |
| Acquired alcohol : | 14.1° |
| Residual sugar : | 4.0 g/l |
| Total acidity : | 3.9 g/l H2SO4 |
| pH : | 3.6 |
| Yield : | 42 hl/ha |
| Optimum tasting : | 2016-2024 |
| Average age of vines : | 45 years |
| Terroir : | Herrenweg de Turckheim |
| Sweetness index : | 1 |
| Soil : | Gravely soil |
Description of the wine Gewurztraminer Turckheim 2014
Exactly like the Pinot Gris from the same area, the vineyards used to make this wine all originate from the Cru Village Turckheim. Both grapes are planted in the same area and are often side by side. The main difference is perhaps the age of the vines as some of them are really very old vines (planted in the late 1940s and 50s). The single vineyard Herrenweg is in the middle of what should become the Cru Turckheim. In 2014, unfortunately, we had some serious loss in this grape variety as it suffered a big drosophila attack. The precocity of the vineyard and the colour of the grapes (warm orange/red) attracted the insects. Field selections were drastic but we eventually blended the Herrenweg wine with this one. There was of course no interest in allowing botrytis to develop and therefore the fermentation was quite fast and the wine finished easily dry.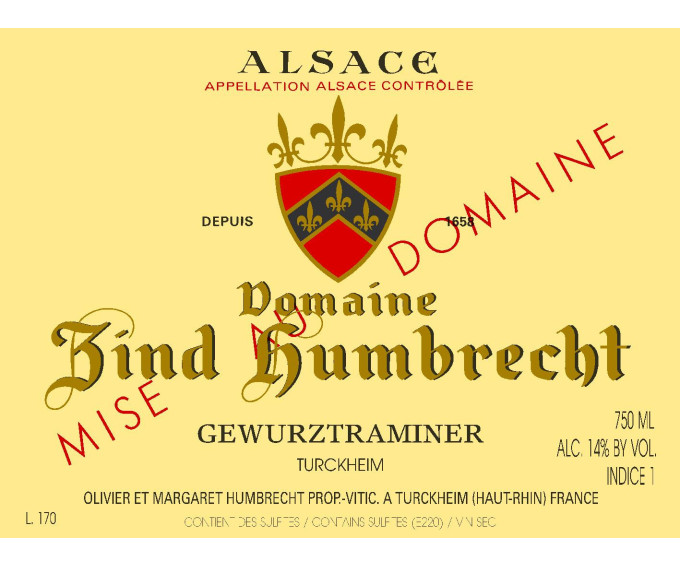 Tasting notes
9/2014: pale and bright yellow colour. The nose shows less of the typical floral aromas but much more spicy intensity. Like many 2014s, the attack and palate is more intense than expected. The wine has a dry structure but delicate roundness, enhanced by nice acidity so there is neither excess weight nor austerity or bitterness. The wine opens up very nicely and is showing less varietal character. The finish is dry, long and harmonious. This makes it extremely interesting with food, and not just of the spicy types.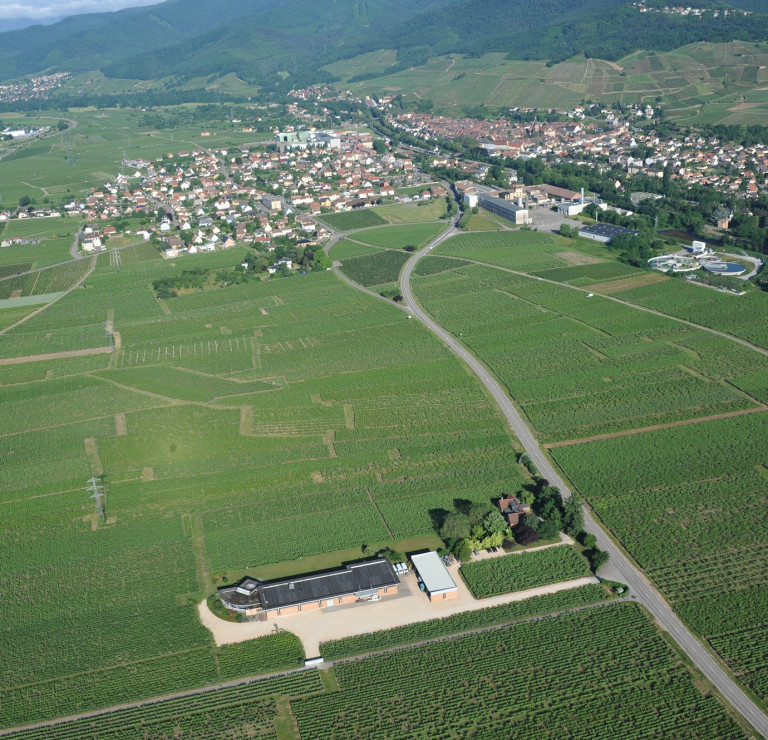 The wines from Herrenweg of Turckheim are always very aromatic, advanced in their development and are always defined by a very ripe acidity and opulent fruit. The wines from Herrenweg are accessible and generous in their youth and although they are often best enjoyed at this stage can surprise 10 or even 20 years later.