Technical presentation
| | |
| --- | --- |
| Bottling : | February 2016 |
| Acquired alcohol : | 12.15° |
| Residual sugar : | 6.1 g/l |
| Total acidity : | 5.1 g/l H2SO4 |
| pH : | 3.0 |
| Yield : | 55 hl/ha |
| Optimum tasting : | 2017-2027+ |
| Average age of vines : | 30 years |
| Terroir : | Herrenweg de Turckheim |
| Sweetness index : | 1 |
| Soil : | Gravely soil |
Description of the wine Riesling Turckheim 2014
In 2014, a lot of the grapes that we usually put in our Riesling Herrenweg were used to produce this wine. They mostly come from the southern side of the valley where the gravels and pebbles are partially covered with some finer elements (silt). The soil is therefore slightly richer, suffers less from droughts and the Riesling can build up a nice acidity. The cooler end of season explains a slightly lower alcohol level and higher acidity which is astonishing considering the precocity of the bud-break and flowering. The grapes were harvested in good condition and nice health. The fermentation took a year to complete and the wine finished nicely dry.
Tasting notes
8/2015: still in cask and because the fermentation just finished recently, we will wait next year to bottle this wine. The nose is understandably strongly influenced by both fermentation and lees contact, but it is possible to see a nice purity of flavours. The palate is delicate and typical. Don't look for power here, it is all pure racy light Riesling. 2/2016: classic pale yellow/green colour. The nose is expressive and delicate and the palate follows in the same style. Feels very dry thanks to a crisp acidity. Medium finish, elegant structure, this wine is finally showing all its potential.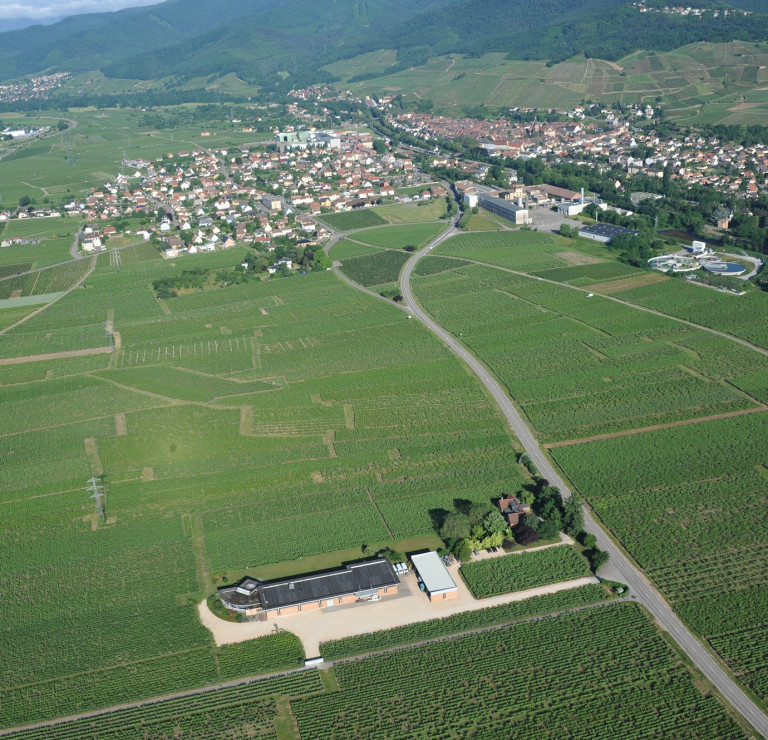 The wines from Herrenweg of Turckheim are always very aromatic, advanced in their development and are always defined by a very ripe acidity and opulent fruit. The wines from Herrenweg are accessible and generous in their youth and although they are often best enjoyed at this stage can surprise 10 or even 20 years later.