Technical presentation
| | |
| --- | --- |
| Bottling : | August 2016 |
| Acquired alcohol : | 12.5° |
| Residual sugar : | 7.3 g/l |
| Total acidity : | 4.4 g/l H2SO4 |
| pH : | 3.1 |
| Yield : | 50 hl/ha |
| Optimum tasting : | 2017-2029+ |
| Average age of vines : | 49 years |
| Terroir : | Herrenweg de Turckheim |
| Sweetness index : | 1 |
| Soil : | Gravely soil |
Description of the wine Riesling Herrenweg de Turckheim 2014
After having been hailed on in 2013, this vineyard performed very well in 2014 with the Riesling grape. Located at the opening of the Munster valley on gravelly soil, the Herrenweg vineyard benefits from a dry and sunny climate. The grapes ripen quickly and usually show great aromatic potential. Older vines will be able to produce good structured wines with amazing concentration. This wine took 18 months to finish its fermentation, obliging us to bottle it later than usual. The 2014 is probably one of the top Herrenweg Riesling produced in recent years.
Tasting notes
6/2016: this wine is still in cask and is only starting to clarify. It will be bottled in August 2016. The nose still shows a lees character, but it is easy to get all the beautiful Riesling grape aromatics. The palate is now juicy, salivating and has very good length and concentration. Fabulous ripe acidity allowing the wine to finish dry on the palate. 9/2016: intense bright yellow colour. The nose is so inviting now. The bottling really opened up the wine. It reveals classic Riesling aromas. There is of course still some lees effect which brings some more character. It is amazing to see how mineral the nose and palate can be for a gravelly soil. The palate is immediate and ample. There is a sensation of power and elegance. The acidity feels very ripe and on the final palate the structure really shows.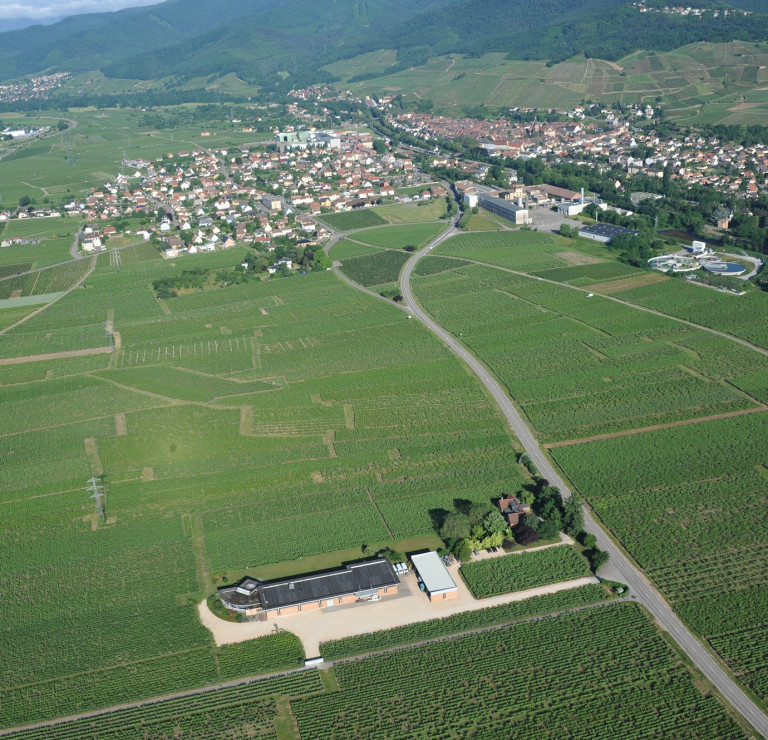 The wines from Herrenweg of Turckheim are always very aromatic, advanced in their development and are always defined by a very ripe acidity and opulent fruit. The wines from Herrenweg are accessible and generous in their youth and although they are often best enjoyed at this stage can surprise 10 or even 20 years later.