Pinot Gris Turckheim 2014
Dry Wine
Technical presentation
| | |
| --- | --- |
| Bottling : | August 2015 |
| Acquired alcohol : | 13.5° |
| Residual sugar : | 2.7 g/l |
| Total acidity : | 4.6 g/l H2SO4 |
| pH : | 3.4 |
| Yield : | 45 hl/ha |
| Optimum tasting : | 2016-2024 |
| Average age of vines : | 23 years |
| Terroir : | Herrenweg de Turckheim |
| Sweetness index : | 1 |
| Soil : | Gravely soil |
Description of the wine Pinot Gris Turckheim 2014
This wine is in the continuation of our varietal Pinot Gris range. It is now labeled also Turckheim as all the vineyards used to make this wine originate from the gravelly valley floor in Turckheim. This area is proposed for future access to 'Cru Village' level so let's hope! For information, the Herrenweg vineyard is included in the middle of this area. Gravelly valley floor soils are well drained, warm and precocious. They usually show less mineral character but express beautiful and intense aromatics at an early stage. As ripeness is rarely an issue in these vineyards, the wines are also quite fleshy and long. Pinot Gris was the earliest grape to be picked and great attention was given to the potential of the grapes in order to ensure that it would finish dry. In 2014, fermentations were quicker than usual, so it finished dry with no surprise. Great care was also given in order to avoid any rot problems.
Tasting notes
9/2015: pale yellow colour. The nose is already quite expressive as the wine is tasted just after bottling! Lots of fruity (peach, melon) and spicy aromatics as it opens up (thyme, ginger) with less of the usual toasty/lees aromas. Similar aromatics characterize the palate which makes it extremely enjoyable. The palate is dry, but also velvety from start to finish with a beautiful roundness. The finish eventually shows some nice refreshing acidity and a surprising saline taste. Very enjoyable and great food partner. 6/2016: the nose has gained in intensity and more complex aromatics showing both ripeness (honey, pine tree) and varietal characteristics (underwood, toast). It still takes time to open up so please allow some air or decanting.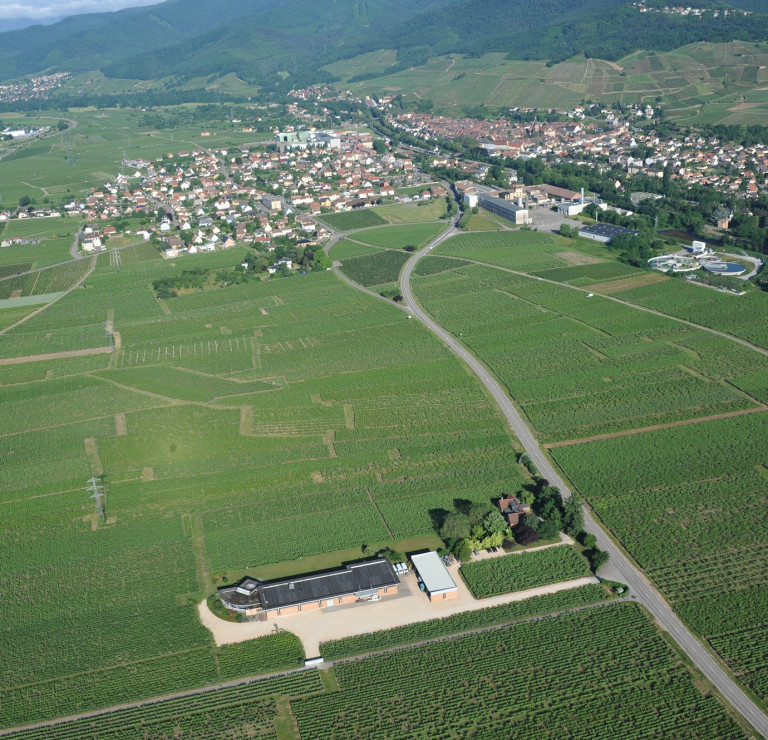 The wines from Herrenweg of Turckheim are always very aromatic, advanced in their development and are always defined by a very ripe acidity and opulent fruit. The wines from Herrenweg are accessible and generous in their youth and although they are often best enjoyed at this stage can surprise 10 or even 20 years later.