Technical presentation
| | |
| --- | --- |
| Bottling : | February 2009 |
| Acquired alcohol : | 15.5° |
| Residual sugar : | |
| Total acidity : | 3.5 g/l H2SO4 |
| pH : | 3.48 |
| Yield : | 35 hl/ha |
| Optimum tasting : | 2010-2021+ |
| Average age of vines : | Vineyard planted in 1983 |
| Terroir : | Heimbourg |
| Sweetness index : | 1 |
| Soil : | Calcaire Oligocène, Exposé ouest, Medium to steep slope |
Description of the wine Gewurztraminer Heimbourg 2006
The Gewurztraminer is planted on the lower and west facing section of the Heimbourg vineyard. The soil is slightly richer and ripeness progresses slowly but surely. Due to the late precocity, this calcareous vineyard is also ideal for late harvest/SGN style, as the botrytis develops late and evenly. For the same reason as most other vineyards in 2006, we didn't want to push our luck and harvest too late, so the grapes were picked just before real VT level, but still with lots of botrytis. The fermentation was the slowest of all, resulting in a wine with more sweetness than any other in 2006.
Tasting notes
1/2008: even if this wine is still in cask at this time, the nose is already amazingly open, showing lots of fresh floral, geranium, old roses aromas. The palate is gentle, surely dominated by the important residual sweetness, but also balanced with excellent acidity. This wine suits its sweetness very well. This is more a dessert style wine, but a very enjoyable and aromatic one.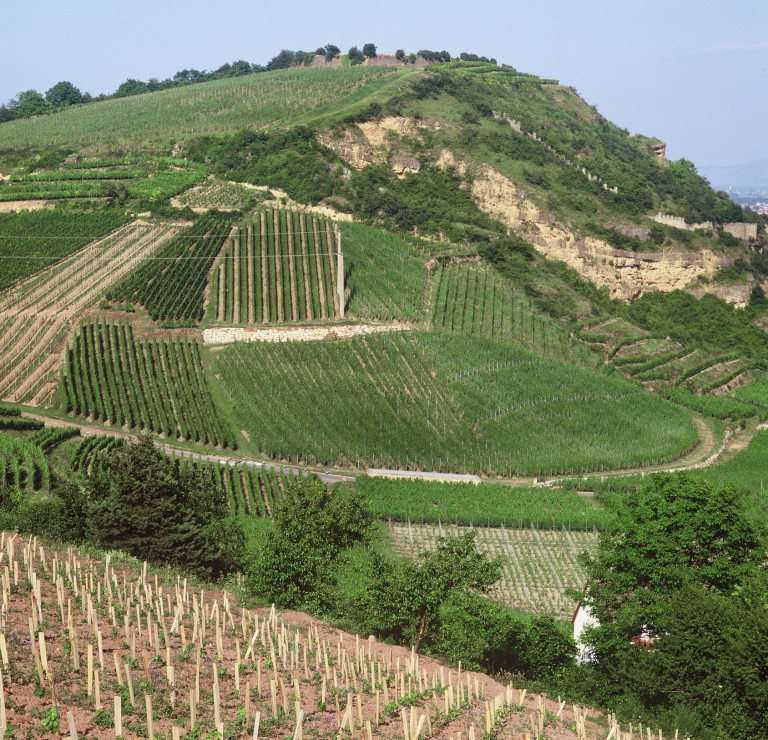 The wines produced on the Heimbourg are rich, opulent, often spicy and can include noble rot. The slower ripening of the grapes often produces wines that are aromatically expressive from a young age, contrary to its neighbour the Clos Jebsal with whom we have to show patience.