Technical presentation
| | |
| --- | --- |
| Bottling : | September 2008 |
| Acquired alcohol : | 15.5° |
| Residual sugar : | 42.0 g/l |
| Total acidity : | 3.7 g/l H2SO4 |
| pH : | 3.7 |
| Yield : | 30 hl/ha |
| Optimum tasting : | 2011-2025 |
| Average age of vines : | 31 years |
| Terroir : | Herrenweg de Turckheim |
| Sweetness index : | 4 |
| Soil : | Gravely soil |
Description of the wine Gewurztraminer Herrenweg de Turckheim Vieilles Vignes 2007
In 2006, we decided to vinify separately some of our oldest vineyards amongst the oldest ones we have in the Herrenweg. The result was quite amazing. To be honest, it isn't just the little age difference with the Herrenweg wine that explain the big difference between the two wines. These 'older vines' are also located on the poorest and deepest gravely soil part of the Herrenweg. The result is more ripeness and concentration and also more intensity and complexity. Of course, we wouldn't separate these vines if we needed them to complete the classic Herrenweg cask. The fermentation, like most Gewürztraminer in 2007, was powerful and fast. There is some residual sweetness, but they had to be expected at this level of ripeness.
Tasting notes
2/2009 : intense and seductive nose. Not as open and easy, which is actually a very good sign, it shows complex old roses, toffee, pepper aromas. The palate is big and luscious upfront, but develops into a harmonious finish. Of course residual sweetness is important, but not dominating the wine. This is Herrenweg at its best and not a wine for wimps…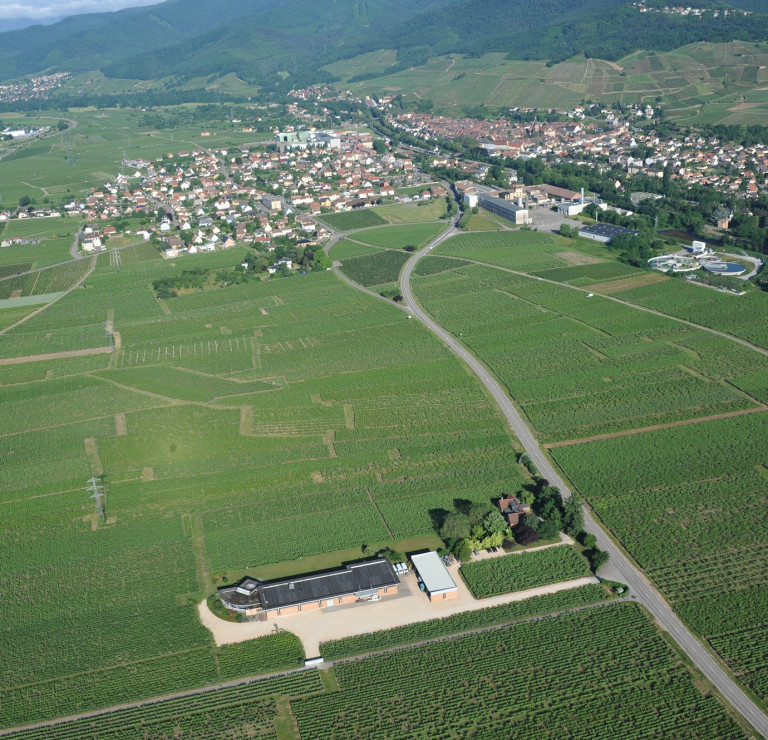 The wines from Herrenweg of Turckheim are always very aromatic, advanced in their development and are always defined by a very ripe acidity and opulent fruit. The wines from Herrenweg are accessible and generous in their youth and although they are often best enjoyed at this stage can surprise 10 or even 20 years later.