Technical presentation
| | |
| --- | --- |
| Bottling : | August 2020 |
| Acquired alcohol : | 14.1° |
| Residual sugar : | 10.8 g/l |
| Total acidity : | 2.3 g/l H2SO4 / (3.6g/l Tartrique) |
| pH : | 3.6 |
| Yield : | 47 hl/ha |
| Optimum tasting : | 2022-2031 |
| Average age of vines : | 50 years |
| Terroir : | Herrenweg de Turckheim |
| Sweetness index : | 2 |
| Soil : | Gravely soil and silt |
Description of the wine Gewurztraminer Turckheim 2019
The Gewurztraminer is still probably the most important grape variety in Turckheim in terms of acreage planted. The precocious and dry climate would help to ripen a grape variety that needs and enjoys some warmth and sunshine during the ripening period prior harvest. Something that is abundant in Turckheim! The 2019 vintage had the right weather combination for this grape variety. Some millerandage and coulure, due to colder temperatures around flowering, also dropped the yields by 10 to 20%. This wasn't a problem, and on the contrary it helped the grapes to get more concentrated in flavours. 2019 is probably on of the nicest vintage for Gewurztraminer in this area for many years. The wine, slightly richer than usual, didn't finish to ferment dry and kept a very small amount of residual sweetness.
Tasting notes
2/2021: intense yellow straw colour. The nose is not quite exuberant, but powerful enough to satisfy all the Gewurz lovers around the world, exhibiting intense spicy aromas like pepper, ginger… The palate is quite big, with a mouth-filling texture and a soft, almost dry finish. The tannins play a great role in this wine, almost completely hiding the small amount of residual sweetness. Definitely a food wine!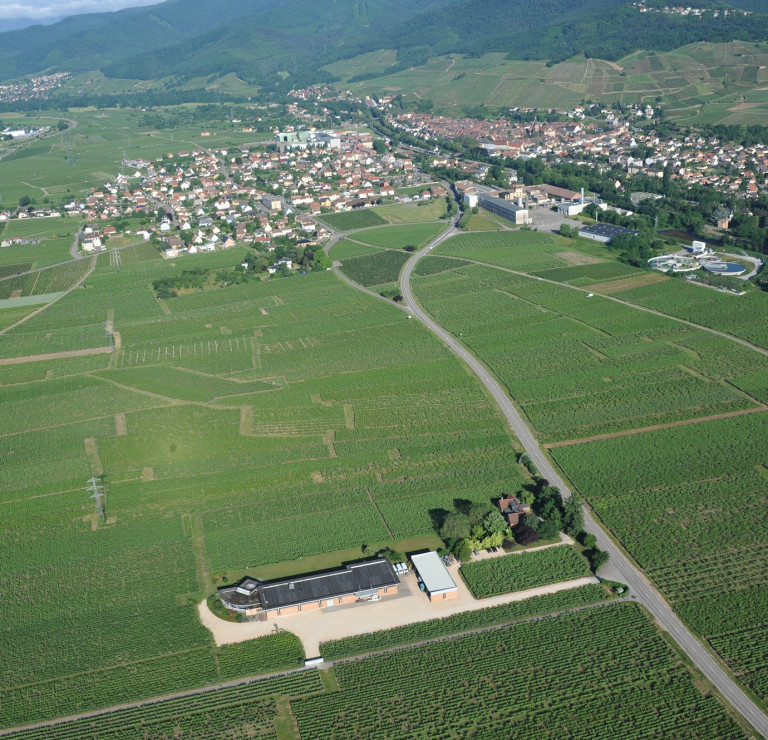 The wines from Herrenweg of Turckheim are always very aromatic, advanced in their development and are always defined by a very ripe acidity and opulent fruit. The wines from Herrenweg are accessible and generous in their youth and although they are often best enjoyed at this stage can surprise 10 or even 20 years later.