Technical presentation
| | |
| --- | --- |
| Bottling : | January 2022 |
| Acquired alcohol : | 13° |
| Residual sugar : | 0.5 g/l |
| Total acidity : | 3.2 g/l H2SO4 (4.9 g/l Acide Tartrique) |
| pH : | 3.7 |
| Yield : | 13 hl/ha |
| Optimum tasting : | 2025/2032 |
| Average age of vines : | Vineyard planted in 1995 |
| Terroir : | Heimbourg |
| Soil : | Oligocene marl and limestone, West facing |
Description of the wine Pinot Noir Heimbourg 2020
The domaine Zind-Humbrecht produces only one red wine, on a very small plot of 0.32ha in the single vineyard Heimbourg in Turckheim. Facing west, on red Oligocene limestone soil (rich in iron), the Pinot Noir ripens slowly and develops a delicate aromatic profile. Planted in high density (10,000 vines/ha) and pruned just above the soil, the grapes are tiny and grow almost at ground level. Yields have always been low, but in recent years this vineyard has been particularly susceptible to trunk diseases. The grapes are picked in small 15kg bins then manually destemmed on a perforated wooden board, to ferment in an open vat where we only carry out a few manual pigeages. The wine is transferred in 228 and 350 liter barrels (not new) and bottled directly without filtration or fining. It is therefore possible to find deposits in this wine, more or less important depending on the storage conditions. It is recommended to decant the wine after keeping the bottle upright for some time.
Tasting notes
1/2022: ruby red colour. The nose is very expressive with aromas of small red fruits (blackberry, currant, wild strawberry, etc.). The mouthfeel is supple, all in velvet, almost caressing and evolves with a little more rigor on the finish. The sun of 2020 will have been able to ripen the tannins perfectly, the gentle manual destemming has made it possible to avoid the tannins of the stalk, which is not necessary on this delicate terroir which produces wines with a lot of freshness. This red Heimbourg is not a powerful red but it has a nice intensity and bright flavour. An extremely slow evolution in the glass also suggests a good evolution over time.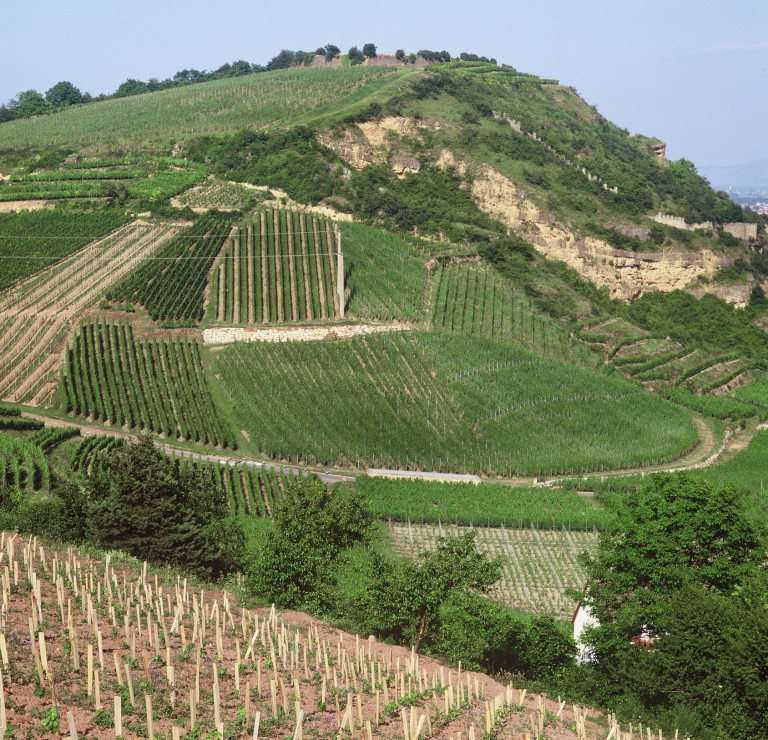 The wines produced on the Heimbourg are rich, opulent, often spicy and can include noble rot. The slower ripening of the grapes often produces wines that are aromatically expressive from a young age, contrary to its neighbour the Clos Jebsal with whom we have to show patience.