Muscat Grand Cru Goldert 2007
Dry Wine
Technical presentation
| | |
| --- | --- |
| Bottling : | September 2008 |
| Acquired alcohol : | 13° |
| Residual sugar : | 6.0 g/l |
| Total acidity : | 5.0 g/l H2SO4 |
| pH : | 3.2 |
| Yield : | 56 hl/ha |
| Optimum tasting : | 2010-2022+ |
| Average age of vines : | 20 years |
| Terroir : | Grand Cru Goldert |
| Sweetness index : | 1 |
| Soil : | 10 % Ottonel, 90 % Muscat d'Alsace, East facing, Oolithic calcareous |
Description of the wine Muscat Grand Cru Goldert 2007
The Goldert vineyard enjoys a great reputation for Muscat grapes for a long time. The Muscat d'Alsace planted in the Goldert acquires a great structure. Thanks to the pure calcareous soil and cooler later ripening climate, it is possible to harvest this usually fast ripening grape much later and allow more interesting physiological ripening. In 2007, the crop had the right ripeness to allow the yeast to ferment this wine quite dry. Tasted blind, it is possible to confuse the Goldert 2007 with a Riesling such is the minerality and acid structure high in this wine. The fermentation was relatively quick and this wine was bottled directly from its total lees.
Tasting notes
12/2008: at this early stage, it is important to allow this wine to breath. A few hours exposed to the air will only enhance the character and aromatic expression, which are still quite restraint and 'serious' at this early stage. The palate will reveal an interesting complexity. It isn't frequent that we are capable of making Muscat that taste that dry with such a high minerality. It is perhaps hard to believe, but we are persuaded that this wine will need 10 years to reach its full aromatic potential… Before that, it can be appreciated the same way as Riesling.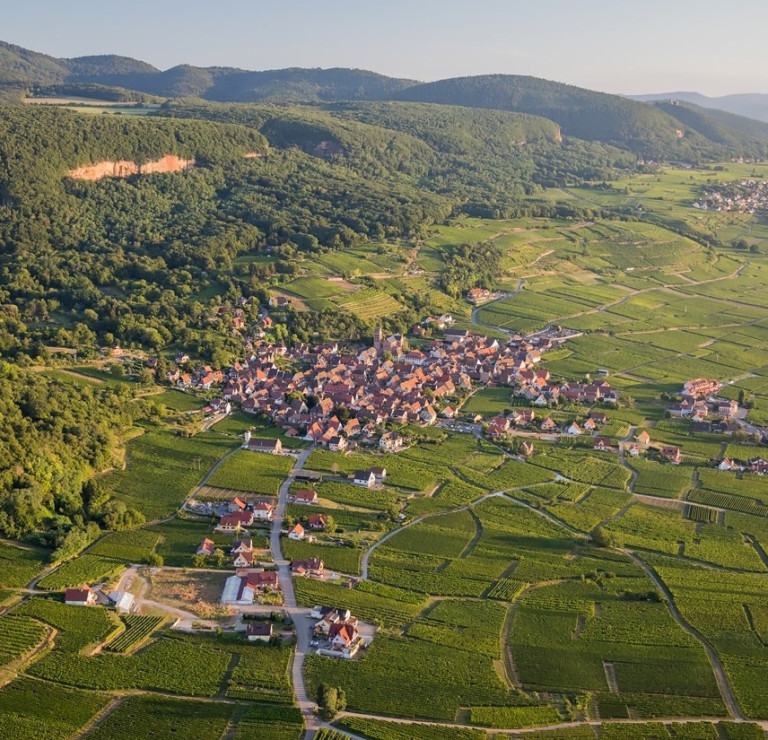 The Goldert of Gueberschwihr is the only locality in Alsace where the geological substratum is composed solely of marine oolithic limestone. Traditionally, the majority of the Goldert is planted to Gewurztraminer and Muscat. These grape varieties are reputed for producing wines with great finesse, structure and a discreet, however complex, bouquet.