Technical presentation
| | |
| --- | --- |
| Bottling : | August 2022 |
| Acquired alcohol : | 14.4° |
| Residual sugar : | 3.1 g/l |
| Total acidity : | 3.4 g/l H2SO4 (5.2 g/l Tartrique) |
| pH : | 3.7 |
| Yield : | 25 hl/ha |
| Optimum tasting : | 2025-2036 |
| Average age of vines : | 73 years |
| Terroir : | Herrenweg de Turckheim |
| Sweetness index : | 1 |
| Soil : | Gravely soil-silt |
Description of the wine Gewurztraminer Roche Roulée 2021
This wine originates from the gravelly valley floor in Turckheim. These vineyards enjoy a warm microclimate and relatively dry conditions through summer. The Gewurztraminer grape variety can develop intense flavour in this type of vineyard, however, in these very old massal selections, we noticed that the wine actually show a much more complex spicy floral aromatic typicity, much less perfumy than modern clones. Despite being on a valley floor, it does enjoy longer hours of sunshine in the evening, being far from the mountains, the shadow of the Vosges reaches the vines later. The change of climate allows us to pick these grapes slightly earlier, and therefore achieving much drier style more regularly. In 2021, the crop was very small.so there is a concentration in this wine, but also great acidity. The fermentation was fast and the wine finished completely dry.
Tasting notes
1/2023: pale bright colour, the nose is already very expressive and aromatic, showing intense floral, and exotic notes. It is not an over aromatic wine and it does exhibit a nice complexity with spicy aromas developing as the wine opens up. The palate has medium power and does show a nice acidity on the finish. It is an enjoyable wine and very easy to drink finishing dry with a sapid acidity.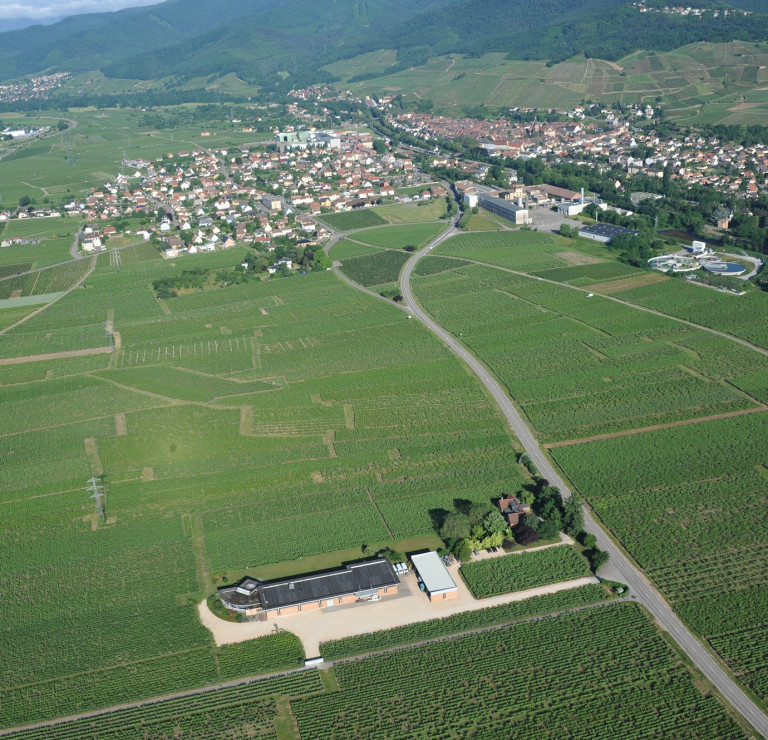 The wines from Herrenweg of Turckheim are always very aromatic, advanced in their development and are always defined by a very ripe acidity and opulent fruit. The wines from Herrenweg are accessible and generous in their youth and although they are often best enjoyed at this stage can surprise 10 or even 20 years later.