Pinot Gris 2008
Medium Dry Wine
Technical presentation
| | |
| --- | --- |
| Bottling : | February 2010 |
| Acquired alcohol : | 15.5° |
| Residual sugar : | 12.0 g/l |
| Total acidity : | 4.2 g/l H2SO4 |
| pH : | 3.5 |
| Yield : | 59 hl/ha |
| Optimum tasting : | 2010-2021+ |
| Average age of vines : | 17 years |
| Terroir : | Herrenweg de Turckheim |
| Sweetness index : | 2 |
| Soil : | Gravely soil |
Description of the wine Pinot Gris 2008
This wine is made mostly from all our grapes from the Herrenweg vineyard blended with a few of our other vineyards in order to top up the cask. Like the other grape varieties coming from this gravely soil, Herrenweg did very well in 2008. The climate allowed great ripening while also helped to retain acidity levels usually only seen in our best calcareous vineyards. We expected this wine to ferment well, but it kept a huge sweetness for a very long time, to our despair! During the 2009 fermentations, we injected in the Pinot Gris cask the fermenting gases (made of CO2 and yeasts) from the neighbouring cask that was fermenting at rocket speed. The result was quite amazing, it woke up this wine and it went through the fermentation process in a few weeks!
Tasting notes
3/2010: the colour shows the extra ripeness: beautiful gold. The nose is powerful and intense, with lots of nutty flavours, cocoa (slight noble rot) and ripe white fruits (peach, pears). The palate feels much drier than the nose or the analysis would suggest. It is big and bold, but with very firm acidity. The wine eventually develops interesting stony flavours. This is a very complex 'varietal' wine! It will go perfectly with most poultry dishes, veal, and of course many Asian style dishes.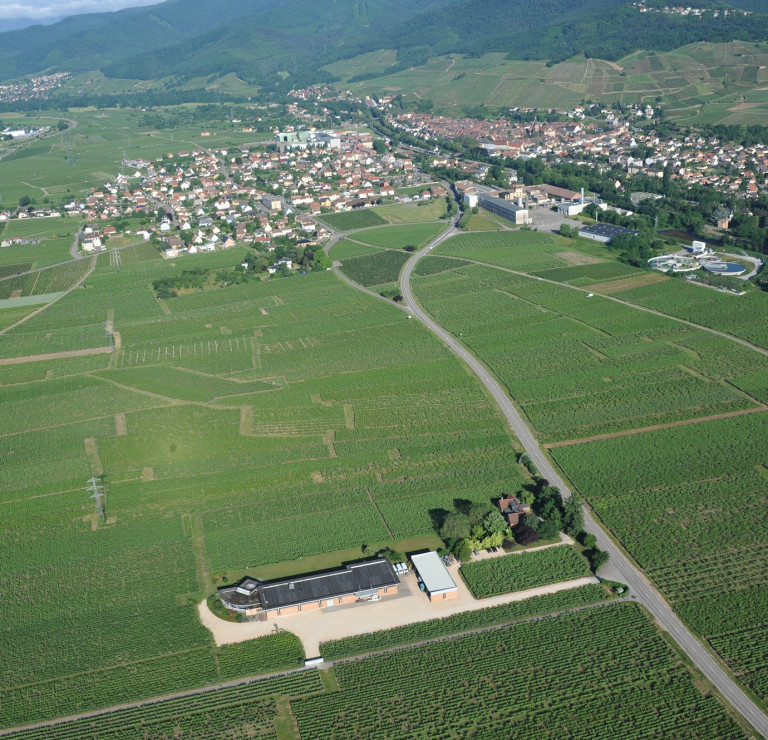 The wines from Herrenweg of Turckheim are always very aromatic, advanced in their development and are always defined by a very ripe acidity and opulent fruit. The wines from Herrenweg are accessible and generous in their youth and although they are often best enjoyed at this stage can surprise 10 or even 20 years later.