Pinot Gris Vieilles Vignes 2009
Medium Dry Wine
Technical presentation
| | |
| --- | --- |
| Bottling : | September 2010 |
| Acquired alcohol : | 14° |
| Residual sugar : | 8.5 g/l |
| Total acidity : | 2.7 g/l H2S04 |
| pH : | 3.8 |
| Yield : | 31 hl/ha |
| Optimum tasting : | 2012-2021+ |
| Average age of vines : | 64 years |
| Terroir : | Herrenweg de Turckheim |
| Sweetness index : | 2 |
| Soil : | Gravely soil |
Description of the wine Pinot Gris Vieilles Vignes 2009
These old vines are located on gravelly soils in the Herrenweg vineyard. They are very precious to us because it is there that we select our massal selections of Pinot Gris vines. They only have one cluster/shoot, small bunches and look totally different from the modern clones that look more like table grapes. Even in a generous vintage like 2009, yields remain modest. Often heavily botrytised, this vineyard was in fact harvested before the development of noble rot in 2009. We preferred to keep a drier style in 2009 and avoid botrytis. A nice steady fermentation ended on a dry-ish style.
Tasting notes
2/2011: this is a 2009 wine which is already very open and showing intense nutty, toasty, white fruits aromas on the nose. One could almost think of a new oak contact, but that wasn't the case (never is!). Fermentation flavours are mixed with more varietal aromas and create this sensation. The palate is nicely rich, without excess and the little residual sugars are nicely blended in the structure of the wine. Would the acidity have been sharper, it could have been an indice 1. A pleasurable wine already today!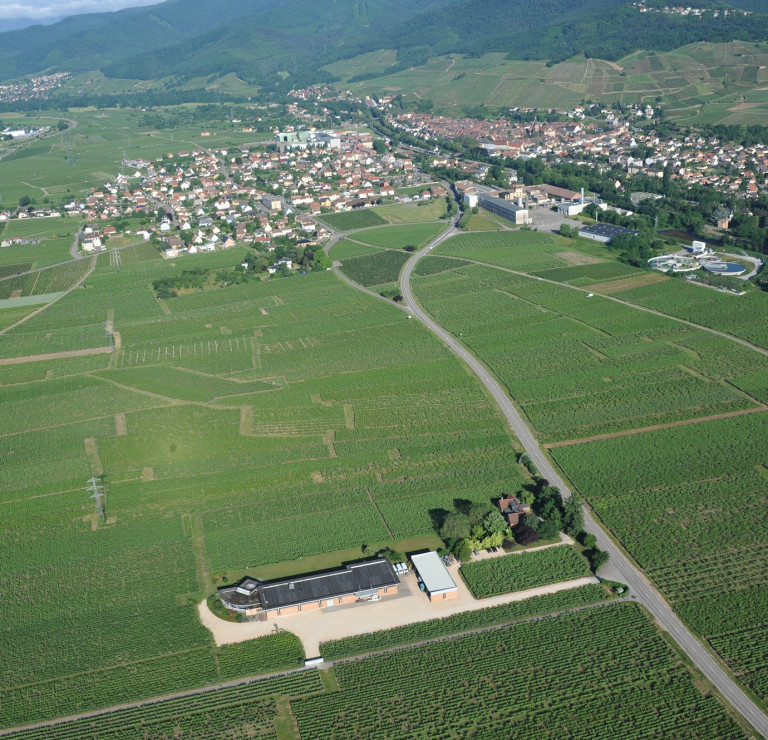 The wines from Herrenweg of Turckheim are always very aromatic, advanced in their development and are always defined by a very ripe acidity and opulent fruit. The wines from Herrenweg are accessible and generous in their youth and although they are often best enjoyed at this stage can surprise 10 or even 20 years later.