Technical presentation
| | |
| --- | --- |
| Bottling : | September 2010 |
| Acquired alcohol : | 11.5° |
| Residual sugar : | 4.0 g/l |
| Total acidity : | 3.5 g/l H2S04 |
| pH : | 3.3 |
| Yield : | 85 hl/ha |
| Optimum tasting : | 2010-2014 |
| Average age of vines : | 30 years |
| Terroir : | Herrenweg de Turckheim |
| Sweetness index : | 1 |
| Soil : | Calcarous, Gravely soil , Marl |
Description of the wine Riesling 2009
This wine clearly illustrate some efforts in the direction of making wines that are elegant, with lower alcohol – so easier to drink – and yet also showing character and personality. Riesling is certainly the best grape variety for this type of wine. The grapes used to produce this wine originate mostly from our Herrenweg vineyard but also from some of other famous hillsides on our estate. The 2009 climatic profile allowed nice ripeness at an early stage, helping us to avoid picking at higher ripeness. I am sure that many of our customers would be surprised to see this style amongst our wines, but I believe that at this estate level, over ripeness was not a good option in 2009. Of course, this wine fermented very quickly and became dry.
Tasting notes
2/2011: the nose shows mineral, stony quality with interesting herbal characteristics. The palate is very dry but doesn't seem aggressive at all. 2009 is a vintage that has a natural roundness that suits this light elegant wine. The nose has opened a lot since the bottling and it seems that this style of Riesling is developing into very aromatic, almost exotic Riesling. Despite its intensity, the mouth feel and finish is light and elegant. It will go perfectly well with all types of sea food and lighter fish courses.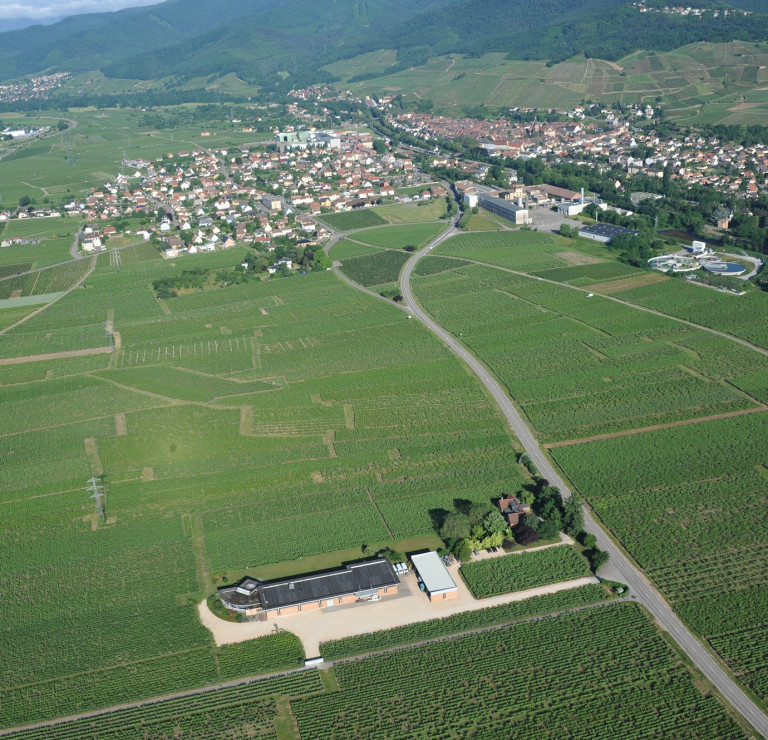 The wines from Herrenweg of Turckheim are always very aromatic, advanced in their development and are always defined by a very ripe acidity and opulent fruit. The wines from Herrenweg are accessible and generous in their youth and although they are often best enjoyed at this stage can surprise 10 or even 20 years later.