Technical presentation
| | |
| --- | --- |
| Bottling : | September 2010 |
| Acquired alcohol : | 13° |
| Residual sugar : | 3.5 g/l |
| Total acidity : | 3.6 g/l H2S04 |
| pH : | 3.3 |
| Yield : | 68 hl/ha |
| Optimum tasting : | 2010-2015 |
| Average age of vines : | 30 years |
| Terroir : | Herrenweg de Turckheim |
| Sweetness index : | 1 |
| Soil : | 75% Muscat d'Alsace & 25% Ottonel, Gravely soil |
Description of the wine Muscat 2009
This wine originates 100% from our gravely vineyard in the Herrenweg in Turckheim. We took the decision to declassify it into our varietal range, because following the microscopic vintage 2008, in 2009, the vines decided to compensate and produced a more generous crop of beautiful fruity and aromatic grapes. The fermentation was very fast and finished all the sugars. A few years ago, we started to replace gradually our Ottonel vines with the more heat resistant small berry Muscat, known as Muscat d'Alsace in our area (the same grape is grown in the south of France). The 2009 climate suited this grape perfectly and allowed it to ripen perfectly while not loosing its fresh fruity character. Dry Muscats wines are the tradition in Alsace, despite the fact that more and sweeter versions are made for aperitif purpose. This wine will still be a perfect summer aperitif, but will also accompany many flavourful summer dishes and even the more demanding asparagus.
Tasting notes
2/2011: this Muscat is now completely opened up, bursting of aromatics and just begs to be enjoyed. There is some sweet fruit and grapey aromas on the nose that could mean that this is a sweet wine. The palate shows the opposite with a dry yet soft and elegant structure. Medium ripe acidity makes the wine very easy to drink. Very classic dry Muscat. Long aromatics on the finish.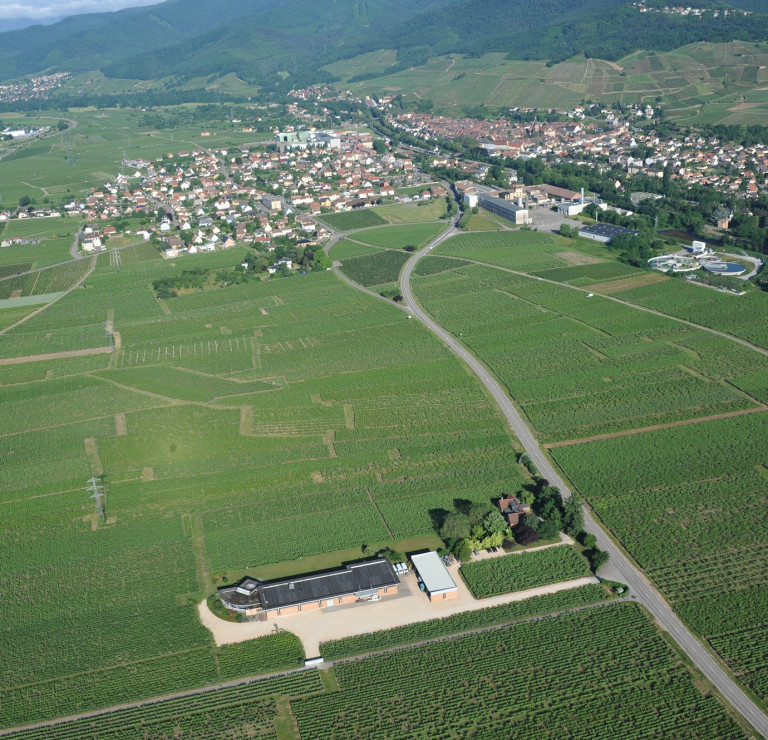 The wines from Herrenweg of Turckheim are always very aromatic, advanced in their development and are always defined by a very ripe acidity and opulent fruit. The wines from Herrenweg are accessible and generous in their youth and although they are often best enjoyed at this stage can surprise 10 or even 20 years later.