Technical presentation
| | |
| --- | --- |
| Bottling : | March 2012 |
| Acquired alcohol : | 13° |
| Residual sugar : | 7.5 g/l |
| Total acidity : | 5.6 g/l H2S04 |
| pH : | 3.0 |
| Yield : | 30 hl/ha |
| Optimum tasting : | 2012-2030+ |
| Average age of vines : | 35 years |
| Terroir : | Herrenweg de Turckheim |
| Sweetness index : | 1 |
| Soil : | Gravely soil |
Description of the wine Riesling Herrenweg de Turckheim 2010
The cellars of domaine Zind-Humbrecht are located in the middle of the Herrenweg vineyard. Herrenweg means the 'soldiers road' in reference to the old romaine road that linked Colmar to the other side of the Vosges. The Herrenweg is our most precocious vineyard because it benefits from the Colmar specific climate (driest and warmest in Alsace) and also the soil, made of pebbles and fine sands, drains easily and therefore warms up very quickly. As temperatures at roots level are more influential on precocity than temperatures at leaves level, it explains why any grape variety on the estate is always harvested first in the Herrenweg. Specific canopy management and the use of some bio-dynamic preparations also help the vines to mature physiologically quicker. This is very important in vintages where alcohol levels can be too high, as we can harvest earlier with better acids. This is exactly what happened in 2010 with this Riesling. The grapes were fully ripe and we could harvest them at a moment where the acidity was still important. It seems like a contradiction but the numbers are there!
Tasting notes
3/2012: the nose shows a surprising nice minerality for the Herrenweg, usually fruitier and simpler. The selection was stricter in 2010 and the proportion of older vines is more important. Yields are also very small! The palate has the structure of a tight limestone Riesling, with a crisp saline acidity. Low RS, so the finish is quite dry and long. Pity that this is a small cask as it is probably our best Herrenweg to date!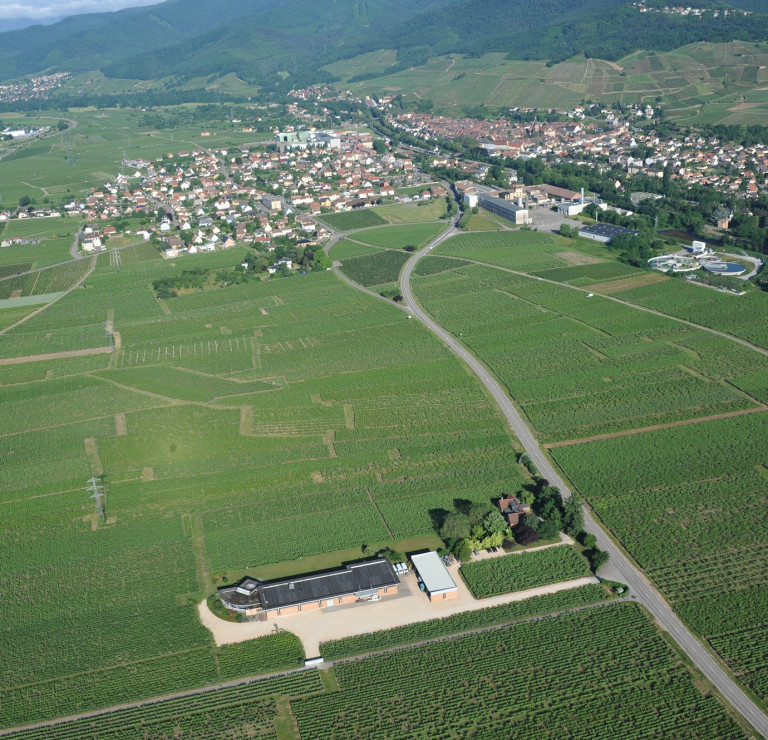 The wines from Herrenweg of Turckheim are always very aromatic, advanced in their development and are always defined by a very ripe acidity and opulent fruit. The wines from Herrenweg are accessible and generous in their youth and although they are often best enjoyed at this stage can surprise 10 or even 20 years later.