Technical presentation
| | |
| --- | --- |
| Bottling : | February 2013 |
| Acquired alcohol : | 14° |
| Residual sugar : | 2.0 g/l |
| Total acidity : | 2.7 g/l H2SO4 |
| pH : | 3.6 |
| Yield : | 68 hl/ha |
| Optimum tasting : | 2013-2019 |
| Average age of vines : | 33 years |
| Terroir : | Herrenweg de Turckheim |
| Sweetness index : | 1 |
| Soil : | Gravelly soil on valley floor, Marl limestone |
Description of the wine Gewurztraminer 2012
This Gewurztraminer originates mostly from the precocious gravelly soils of the Herrenweg vineyard in Turckheim as well as some vineyards that used to be in our Wintzenheim label, also on gravelly soils. This grape variety has the capacity to ripen quickly to very high level of potential alcohol, making it difficult to harvest grapes that will produce dry wines. Bio-dynamic farming does allow us to harvest earlier as physiological ripeness is achieved earlier, but in 2012 it was even easier, because the grapes remained very healthy and the sugar increase was slow. The wine eventually fermented dry in just a few weeks.
Tasting notes
2/2012: nicely floral, gentle rose scents without any excess and nice elegant spices. It is already showing inviting aromatics, maybe letting the taster think that the wine may be a little sweet. The palate is delicate and shows good drinkability, quite unusual, especially for a Gewurztraminer that is totally dry. I cannot stress enough how we are proud to be able to produce such a wine in a rich and powerful vintage.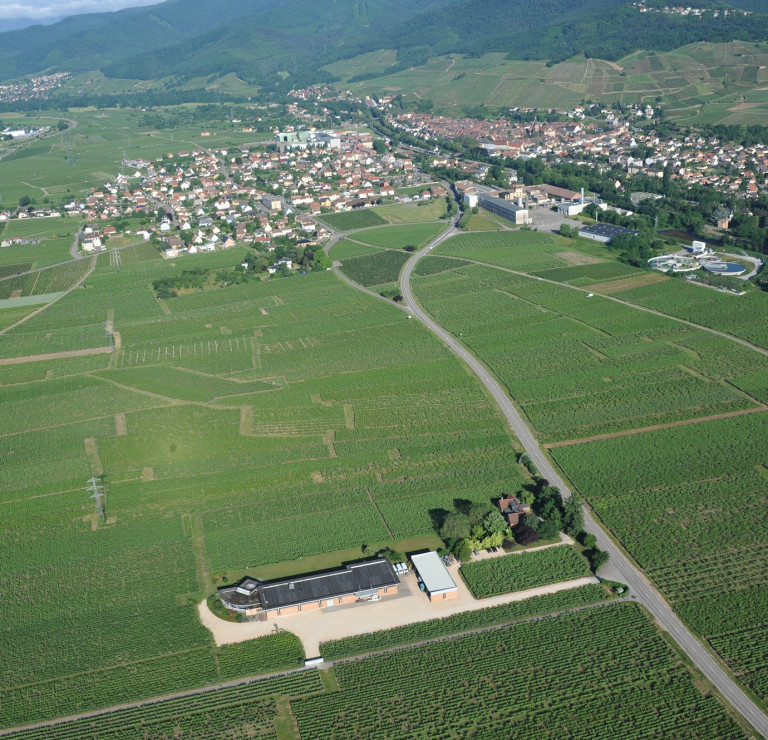 The wines from Herrenweg of Turckheim are always very aromatic, advanced in their development and are always defined by a very ripe acidity and opulent fruit. The wines from Herrenweg are accessible and generous in their youth and although they are often best enjoyed at this stage can surprise 10 or even 20 years later.