Pinot Gris Herrenweg de Turckheim 2013
Dry Wine
Technical presentation
| | |
| --- | --- |
| Bottling : | September 2014 |
| Acquired alcohol : | 13° |
| Residual sugar : | 4.7 g/l |
| Total acidity : | 4.2 g/l H2SO4 |
| pH : | 3.3 |
| Yield : | 25.9 hl/ha |
| Optimum tasting : | 2015-2021 |
| Average age of vines : | 22 years |
| Terroir : | Herrenweg de Turckheim |
| Sweetness index : | 1 |
| Soil : | Gravely soil |
Description of the wine Pinot Gris Herrenweg de Turckheim 2013
All Pinot Gris in the Herrenweg were planted in the early 1990s. The vines are still young in behavior and it explains big stylistic variations from vintage to vintage and also why it is often declassified in Alsace Pinot Gris. Herrenweg is also an extremely precocious vineyard. The gravely valley floor warms up quickly and needs more rainfall than any other vineyards on the estate. Despite the early August hail, this variety performed very well in 2013. We were lucky that the hail impact on the grapes healed quickly and didn't cause any quality problems, but only some crop reduction. The Pinot Gris is also planted East/West and these rows were also less affected. The grapes took longer to ripen and achieved lower than usual sugar maturity, so the wine was also able to finish dry in 2013. All this motivated us to declare this wine as Herrenweg in 2013.
Tasting notes
3/2015: light elegant perfumed nose, showing some toasty nutty aromas and surprising stony elements. Light fresh palate, quite unexpected, with a dry clean finish. This is a very pure nice Herrenweg and hopefully a good example of the future.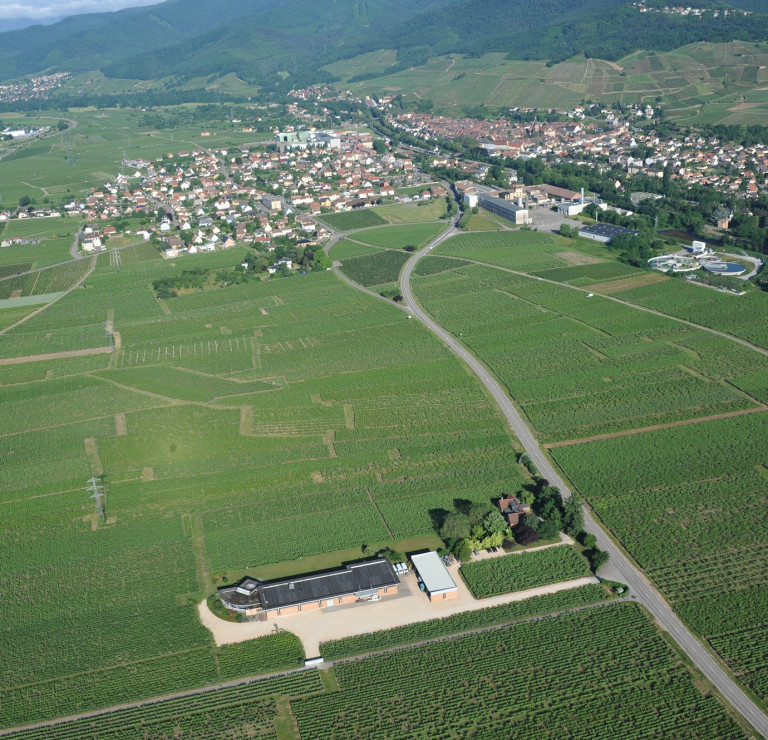 The wines from Herrenweg of Turckheim are always very aromatic, advanced in their development and are always defined by a very ripe acidity and opulent fruit. The wines from Herrenweg are accessible and generous in their youth and although they are often best enjoyed at this stage can surprise 10 or even 20 years later.