Technical presentation
| | |
| --- | --- |
| Bottling : | September 2009 |
| Acquired alcohol : | 15° |
| Residual sugar : | 38.0 g/l |
| Total acidity : | 3.7 g/l H2S04 |
| pH : | 3.8 |
| Yield : | 60 hl/ha |
| Optimum tasting : | 2009-2022 |
| Average age of vines : | 26 years |
| Terroir : | Herrenweg de Turckheim |
| Sweetness index : | 3 |
| Soil : | Gravely soil |
Description of the wine Gewurztraminer Turckheim 2007
Gewurztraminer really enjoyed perfect growing and maturation condition in 2007. This grape needs a long growing season, not too hot at the beginning in order to keep fruity aromas and good acidity that finishes with a nice warm period in order to complete the ripening process and reach good alcohol potential. The Turckheim Gewurztraminer is located in fact in the Herrenweg vineyard. It is a valley floor gravely soil, with excellent drainage and quite precocious. All the vineyards under 40 years old are used to produce this wine. Usually, it is a nice aromatic elegant style of Gewurztraminer. In 2007, the extreme ripeness of the grapes made it a really powerful aromatic wine.
Tasting notes
11/2008: the fermentation was quite quick and finished with a powerful fruity nose. There is no mistake here, it is intense Gewurztraminer! The wine literally explodes with old roses aromas, litchi fruit and spices. The high alcohol is balanced on the palate with good acidity and some sweetness. It is round, velvety and powerful, with a long lasting finish. If drunk young, it will go very well with cheeses, terrines or on its own, as it is difficult to resist to the flavours of this wine. If one could be a little bit patient, it will be perfect with poultry, goose, smoked/grilled food, spicy food…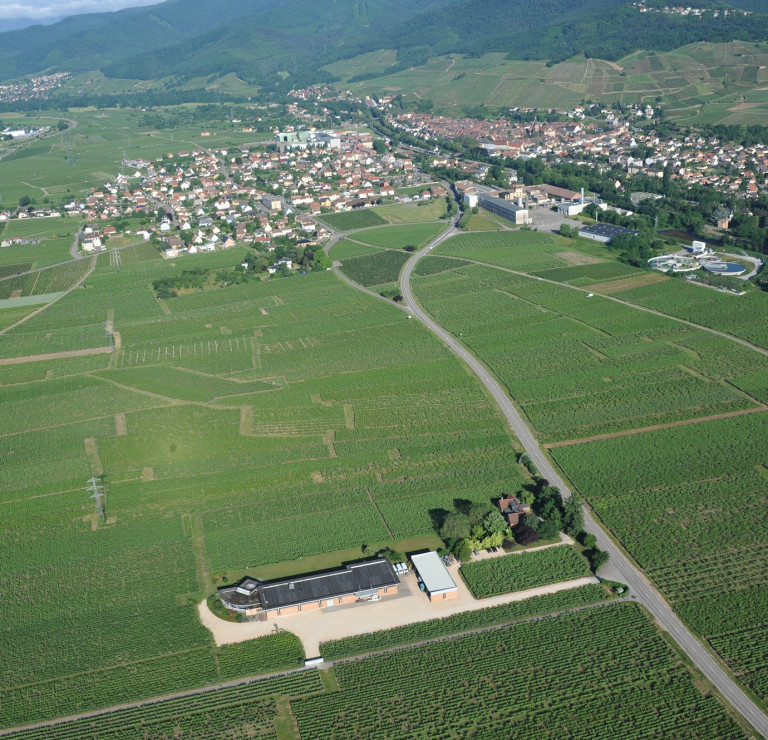 The wines from Herrenweg of Turckheim are always very aromatic, advanced in their development and are always defined by a very ripe acidity and opulent fruit. The wines from Herrenweg are accessible and generous in their youth and although they are often best enjoyed at this stage can surprise 10 or even 20 years later.