Technical presentation
| | |
| --- | --- |
| Bottling : | August 2016 |
| Acquired alcohol : | 12.0° |
| Residual sugar : | 2.0 g/l |
| Total acidity : | 3.7 g/l H2SO4 |
| pH : | 3.24 |
| Yield : | 77 hl/ha |
| Optimum tasting : | 2017-2027+ |
| Average age of vines : | 31 years |
| Terroir : | Herrenweg de Turckheim |
| Sweetness index : | 1 |
| Soil : | Gravely soil |
Description of the wine Riesling Turckheim 2015
Originating from the Herrenweg area and its surroundings, this wine is made from vineyards that all enjoy a precocious and warm climate. This was certainly amplified in 2015, and of all the grapes planted in this area, Riesling was the one that we feared for the most. Luckily, the end of July and August rainfalls did wonders. The vines started to grow again, turned greener and looked normal again. Véraison was homogenous and fast, allowing us to harvest early. The grapes were very healthy and showed already powerful aromatic potential on the taste. Unusually for this grape, the fermentation was also very fast and finished only when the wine was bone dry.
Tasting notes
9/2016: bright pale yellow/green colour. The nose is already very expressive, showing intense fruit quality and precise fresh fruit/floral aromatics, unmistakable Riesling. The palate has everything a Riesling lover looks for: freshness, elegance, nice juicy ripe acidity, very dry but not lean, no trace of over ripeness, medium light finish and highly drinkable. Of course, it doesn't have the stony minerality and intensity of the more prestigious vineyards, but it is an exciting and enjoyable wine. We are quite proud to produce this style of wine in 2015!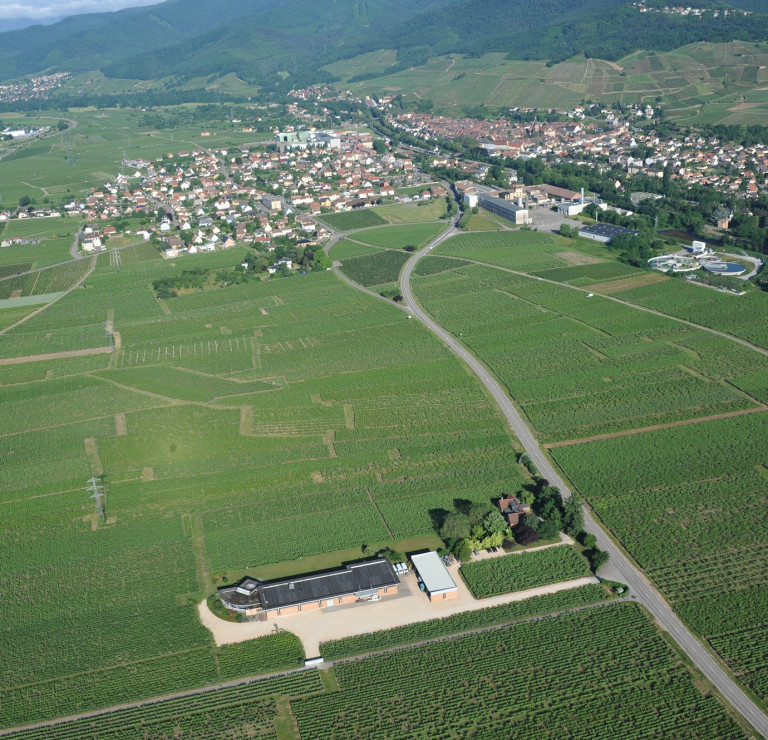 The wines from Herrenweg of Turckheim are always very aromatic, advanced in their development and are always defined by a very ripe acidity and opulent fruit. The wines from Herrenweg are accessible and generous in their youth and although they are often best enjoyed at this stage can surprise 10 or even 20 years later.