Technical presentation
| | |
| --- | --- |
| Bottling : | September 2008 |
| Acquired alcohol : | 13.5° |
| Residual sugar : | 9.8 g/l |
| Total acidity : | 4.7 g/l H2SO4 |
| pH : | 3.2 |
| Yield : | 55 hl/ha |
| Optimum tasting : | 2009-2019 |
| Average age of vines : | 32 years |
| Terroir : | Herrenweg de Turckheim |
| Sweetness index : | 1 |
| Soil : | Gravely soil |
Description of the wine Riesling Herrenweg de Turckheim 2007
It might be hard to believe, but often Herrenweg vines will perform better if summer is slightly cooler and less dry. This vineyard is located on a poor gravely alluvial soil, very well drained, at the end of one of the deepest valley in Alsace (Munster). It also enjoys a very dry climate throughout the year, reinforced by regular light winds coming from the mountains. The higher than normal July rainfalls, followed by warmer and drier months of September and October, were perfect for this vineyard in 2007. It allowed the grapes to keep a high acidity and ripen to perfection. This Riesling took a long time to ferment and we were able to rack this wine only just before the 2008 harvest! As we always allow the wines to sediment and clarify naturally, it will be bottled only in February 2009.
Tasting notes
12/2008: this is so typical Herrenweg Riesling: very expressive and aromatic white fruits (peach, pears) with hints of flowers. Certainly this style explains the success of Turckheim in the past! Despite it is still on lees as I write these lines, the palate is already showing everything. It is delicate, well balanced with an attractive acidity and dry fruity finish. This is perhaps the least lean style in 2007!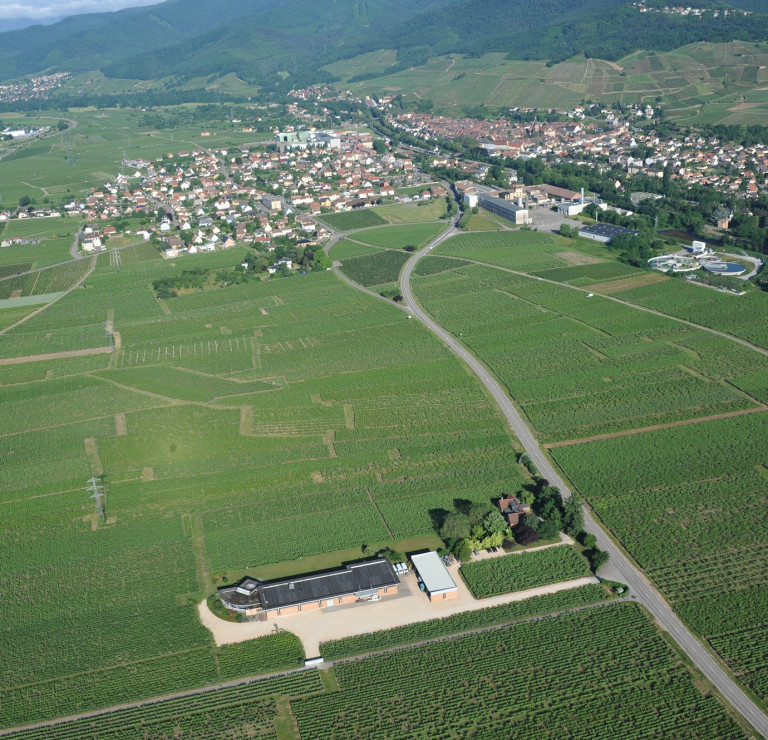 The wines from Herrenweg of Turckheim are always very aromatic, advanced in their development and are always defined by a very ripe acidity and opulent fruit. The wines from Herrenweg are accessible and generous in their youth and although they are often best enjoyed at this stage can surprise 10 or even 20 years later.