Technical presentation
| | |
| --- | --- |
| Bottling : | August 2018 |
| Acquired alcohol : | 14.8 ° |
| Residual sugar : | 1.6 g/l |
| Total acidity : | 2.6 g/l H2SO4 |
| pH : | 3.8 |
| Yield : | 6 hl/ha |
| Optimum tasting : | 2020-2027 |
| Average age of vines : | 48 years |
| Terroir : | Herrenweg de Turckheim |
| Sweetness index : | 1 |
| Soil : | Gravely soil-silt |
Description of the wine Gewurztraminer Roche Roulée 2017
6hl/ha ! Or 42hl cask harvested from 7ha of Gewurztraminer vineyard in Turckheim. Harvesters were actually extremely tired that day, because they walked miles in just 3 hours! The Herrenweg vineyard and Turckheim village area is not reputed for having much frost damage, despite its valley floor configuration. In fact, in the evening, the wind current flows down the valley and creates a circulation that stops the cold air to sit in, a little like a wind machine. Unfortunately, in 2017, the wind were blowing from the east, which is rare, so the vineyards around the winery in Turckheim didn't benefit from that protection. The Gewurztraminer was the most hit because it bud-breaks earlier and also has a sensitivity to cold higher than any other grape. Just after the frost, the sun was shining hard and it aggravated the frost effect. We really were not lucky! Most secondary shoots also froze, hence the very small crop. The fermentation on the other hand was fast, and just as yeasts wanted to take a revenge, they didn't leave any residual sugar at all!
Tasting notes
3/2019 : intense yellow colour. The nose reveals intense floral aromas, very typical from the gravelly valley floor. On the palate, the wine shows nice spices and again unmistakable floral notes. Because of the very small size of berries, there is also a great tannic presence. This is a powerful wine, very dry, very enjoyable and joyous, not at all the varietal cliché this grape can sometime carry.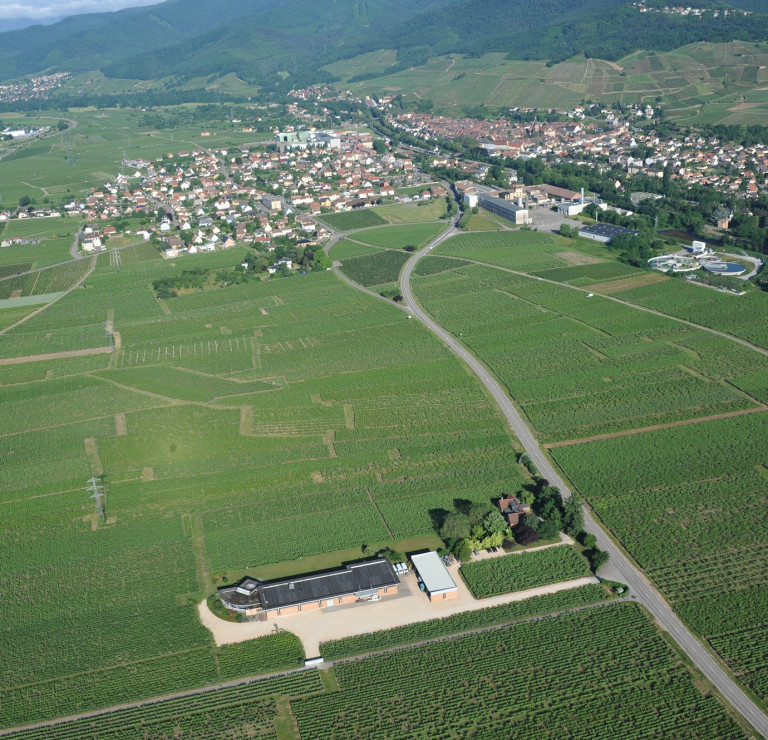 The wines from Herrenweg of Turckheim are always very aromatic, advanced in their development and are always defined by a very ripe acidity and opulent fruit. The wines from Herrenweg are accessible and generous in their youth and although they are often best enjoyed at this stage can surprise 10 or even 20 years later.