Technical presentation
| | |
| --- | --- |
| Bottling : | March 2019 |
| Acquired alcohol : | 13.2° |
| Residual sugar : | 2.8 g/l |
| Total acidity : | 2.5 g/l H2SO4 / (3.7 g/l Tartrique) |
| pH : | 3.90 |
| Yield : | 64 hl/ha |
| Optimum tasting : | 2019-2023 |
| Average age of vines : | 49 years |
| Terroir : | Herrenweg de Turckheim |
| Sweetness index : | 1 |
| Soil : | Gravely soil and silt |
Description of the wine Gewurztraminer Turckheim 2018
The large gravelly valley floor vineyard of Turckheim is mostly planted with the Gewurztraminer grape variety. The precocious climate of Turckheim, also very dry, allows to ripen this complicated grape variety that also enjoys a warm sunny ripening season prior harvest. As harvests are earlier and earlier, grapes are harvested healthier, and the wines are drier with less residual sweetness. We also experience less botrytis developing in these vineyards. The fructification was intense in 2018 (lots of clusters/berries but small), certainly a reaction of the 2017 frost that destroyed 95% of the crop here. This vineyard was severely influenced by the lack of rain in 2018. The quality of the bud thinning and age of the vine were two important factors for the vines not to enter into severe stress. Then, allowing natural shading (no hedging), keeping the soil crumbly or with rolled over cover crops also help to keep moisture in the soil. The grapes in 2018 benefited from a long growing season, so it was possible to harvest them at a slightly lower alcohol power, allowing the wine to finish completely dry.
Tasting notes
4/2020: Intense yellow colour. The nose is powerful and displays intense spicy aromatics, lots of leather, humus… The palate has almost more red wine characteristics! Lower acidity, nice tannins, very dry, intense finish. It is clearly a wine that will need food, spicy dishes, sweet and sour, smoked food…..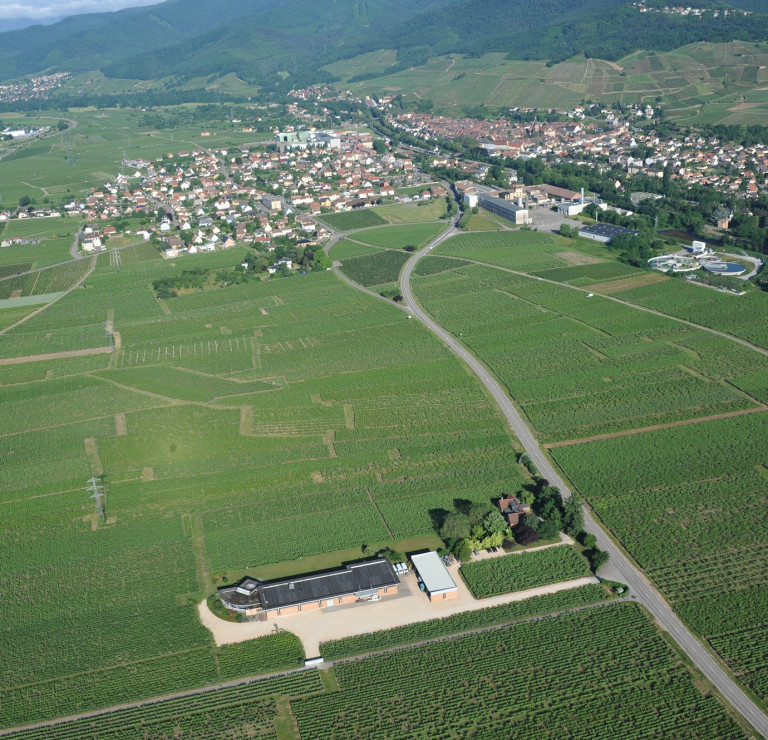 The wines from Herrenweg of Turckheim are always very aromatic, advanced in their development and are always defined by a very ripe acidity and opulent fruit. The wines from Herrenweg are accessible and generous in their youth and although they are often best enjoyed at this stage can surprise 10 or even 20 years later.