Technical presentation
| | |
| --- | --- |
| Bottling : | August 2019 |
| Acquired alcohol : | 13.4° |
| Residual sugar : | 7.8 g/l |
| Total acidity : | 3.6 g/l H2SO4 / (5.5 g/l Tartrique) |
| pH : | 3.20 |
| Yield : | 67 hl/ha |
| Optimum tasting : | 2022-2028 |
| Average age of vines : | 52 years |
| Terroir : | Herrenweg de Turckheim |
| Sweetness index : | 1 |
| Soil : | Gravely soil |
Description of the wine Riesling Roche Roulée 2018
This wine complement nicely the Roche range, showing the influence of different major soil types on wines. It originates from the Herrenweg and Turckheim area in Turckheim, specifically from the older vines located on the richer part of the alluvial valley floor (decarbonated silt, very fine sands). These soils posses a relatively good water retention capacity and the vines do not suffer from hydric stress. Compared to the more gravelly areas where the rocks can interlock and stop the progression of the roots, the roots are actually growing deeper. The ripening process is slightly slower, for the better, and the grapes usually have an interesting acidity. These vines are consistent in their production with an aromatic open style,showing early. In 2018, the ripeness was spectacular and these vineyards produced nice healthy grapes. The fermentation was faster, so the wine could be bottled earlier.
Tasting notes
4/2020: intense yellow colour, indicating some ripeness. Fully open, it is clear that this wine benefits from more bottle age now. The nose shows nice ripe Riesling aromas, honey, white fruits and citrus. These vineyards produce a generous style of wine, clearly demonstrated in the 2018 vintage. Velvety texture, but the finish shows a surprising ripe acidity. This is a classic style of wine from the Turckheim area.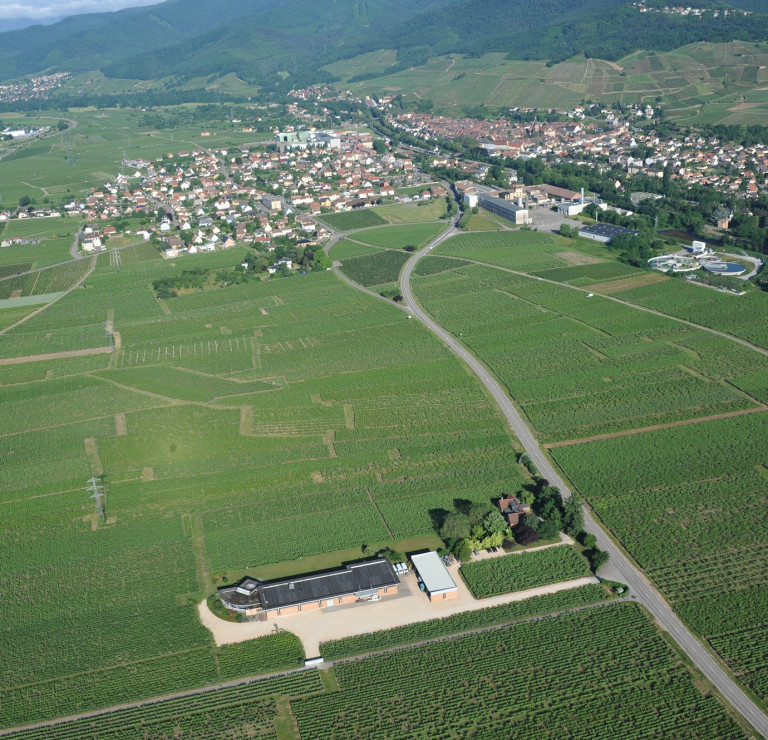 The wines from Herrenweg of Turckheim are always very aromatic, advanced in their development and are always defined by a very ripe acidity and opulent fruit. The wines from Herrenweg are accessible and generous in their youth and although they are often best enjoyed at this stage can surprise 10 or even 20 years later.