Technical presentation
| | |
| --- | --- |
| Bottling : | August 2020 |
| Acquired alcohol : | 12.1 ° |
| Residual sugar : | 0.8 g/l |
| Total acidity : | 3.6 g/l H2SO4 / (5.5 g/l Tartrique) |
| pH : | 3.3 |
| Yield : | 72 hl/ha |
| Optimum tasting : | 2021-2027 |
| Average age of vines : | 40 years |
| Terroir : | Herrenweg de Turckheim |
| Sweetness index : | 1 |
| Soil : | Quaternary gravels and silts |
Description of the wine Muscat Turckheim 2019
For some years now, we have been selecting from our old vines the Muscat d'Alsace cultivar (petits grains, like in the south of France) in both red and white colour. Later ripening, with better acidity, than the Ottonel, it is better adapted to the warmer climate our region has been enjoying. The Turckheim Muscat is today also exclusively planted on the richer and deeper part of the alluvial soil of Turckheim, slightly cooler but also, more importantly, capable to resist the summer droughts. This grape doesn't need to be harvested at high ripeness to make an interesting wine, but it crucially needs to physiologically ripe in order to avoid vegetal unpleasant aromatics. At its best, it is a wine that is elegant, aromatic, not over powering and so perfect with lighter sea food, salads… if of course it is dry, like this textbook 2019 vintage.
Tasting notes
2/2021: bright pale yellow colour. The nose is unmistakably floral, but in a delicate, pure and refined manner. One can sense the absence of over ripeness, often present on Muscat around the world, and therefore it is easy to guess that this wine will be dry. Medium power, nice intensity! The wine feels light on the palate, showing some nice acidity and freshness. The finish develops some interesting tannins that could be described as complex bitterness. It is a delicious and pleasurable wine with such a modern appeal!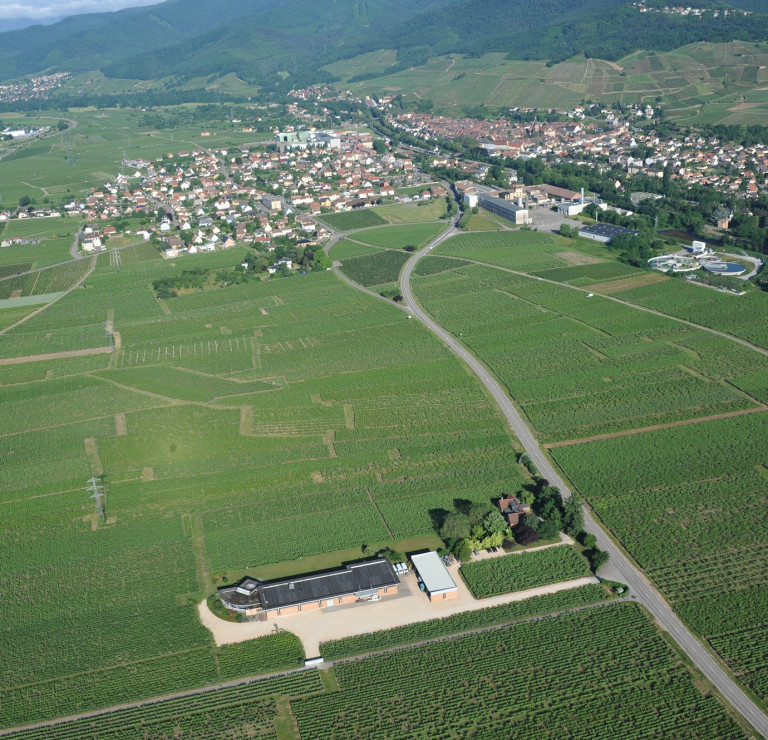 The wines from Herrenweg of Turckheim are always very aromatic, advanced in their development and are always defined by a very ripe acidity and opulent fruit. The wines from Herrenweg are accessible and generous in their youth and although they are often best enjoyed at this stage can surprise 10 or even 20 years later.