Technical presentation
| | |
| --- | --- |
| Bottling : | August 2022 |
| Acquired alcohol : | 11.7° |
| Residual sugar : | 0.8 g/l |
| Total acidity : | 4.7 g/l H2SO4 / (7.1 g/l Tartrique) |
| pH : | 3.2 |
| Yield : | 64 hl/ha |
| Optimum tasting : | 2023-2034 |
| Average age of vines : | 42 years |
| Terroir : | Herrenweg de Turckheim |
| Sweetness index : | 1 |
| Soil : | Quaternary gravels and silts |
Description of the wine Muscat Turckheim 2021
The Muscat Petit grain (called Muscat d'Alsace in our region) has proven to be well adapted to the warmer climate of the recent vintages. Both colours (red and white produce a white wine) are planted on the gravelly/silt alluvial soil near the winery. Physiological ripeness is very important in order to avoid excessive varietal characteristics. The climate of Turckheim is therefore well adapted as the grapes reach an ideal ripeness at a lower alcohol potential, allowing the wine to ferment quickly completely dry. It's natural elegance and lightness make it so easy to enjoy young.
Tasting notes
12/2022: Pale yellow colour. Fragrant floral nose -roses. Still slightly reductive and benefits from aeration, a characteristic often found with the Muscat petit grain cultivar. Very dry palate, light elegant structure enhanced by crisp acidity and light tannic influence from the skins. A refreshing wine that will be perfect as an aperitif, raw fish and salads.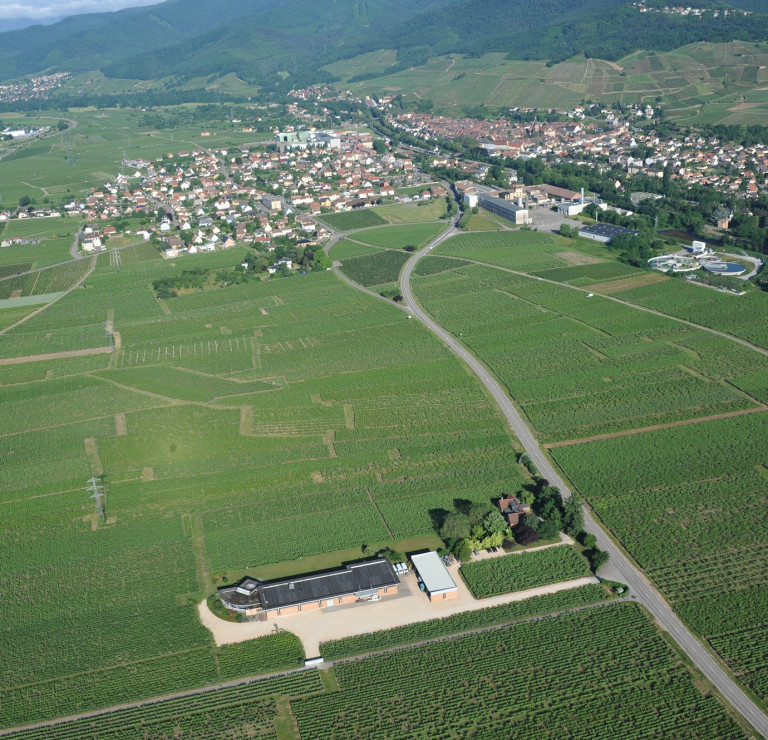 The wines from Herrenweg of Turckheim are always very aromatic, advanced in their development and are always defined by a very ripe acidity and opulent fruit. The wines from Herrenweg are accessible and generous in their youth and although they are often best enjoyed at this stage can surprise 10 or even 20 years later.