Technical presentation
| | |
| --- | --- |
| Bottling : | January 2023 |
| Acquired alcohol : | 12.9 ° |
| Residual sugar : | 3.0 g/l |
| Total acidity : | 4.4 g/l H2SO4 (6.7 g/l Tartrique) |
| pH : | 3.1 |
| Yield : | 21 hl/ha |
| Optimum tasting : | 2029/2041 |
| Average age of vines : | Vineyard planted in 1994 |
| Terroir : | Heimbourg |
| Sweetness index : | 1 |
| Available for sale : | Yes |
| Soil : | Calcaire Oligocène |
Description of the wine Riesling Heimbourg 2021
The Heimbourg vineyard is located on the village of Turckheim, in the continuation of the Grand Cru Brand and Clos Jebsal vineyards, on a very steep south-west slope. The Oligocen soil is described here as marl-calcareous sandstone. The Oolithic limestone rocks are encased in a iron rich limestone sandstone. It is a quite a unique type of limestone soil originating from the erosion of the calcareous deposits that were on top of the mountains. It can be found on quite a few great vineyards in Alsace. Quite rocky, shallow and aggressive, it allows the roots to penetrate the soil a certain depth until the free lime becomes too aggressive. The style of the wine is therefore elegant and delicate with a firm acidity. This vineyard has the capacity to ripen to high level if harvested late, so in order to achieve a dry wine, the date of harvest has to be precise. Always a long fermentation (one of the longest in 2021!) before the wine becomes dry.
Tasting notes
1/2023: bright yellow colour. The nose expresses an immediate sense of strong mineral and limestone influence. After aeration or decanting, it will show eventually bright citrus, bergamot, spices and an expected slight austerity. It is very expressive today, but it is easy to see that this wine still has much more to show in the future. The mouth is tight, dry, showing a bright acidity and elegant finish. Like all 2021s, it is characterized by a delicate and inviting finish. Please do not hesitate to cellar it a few years!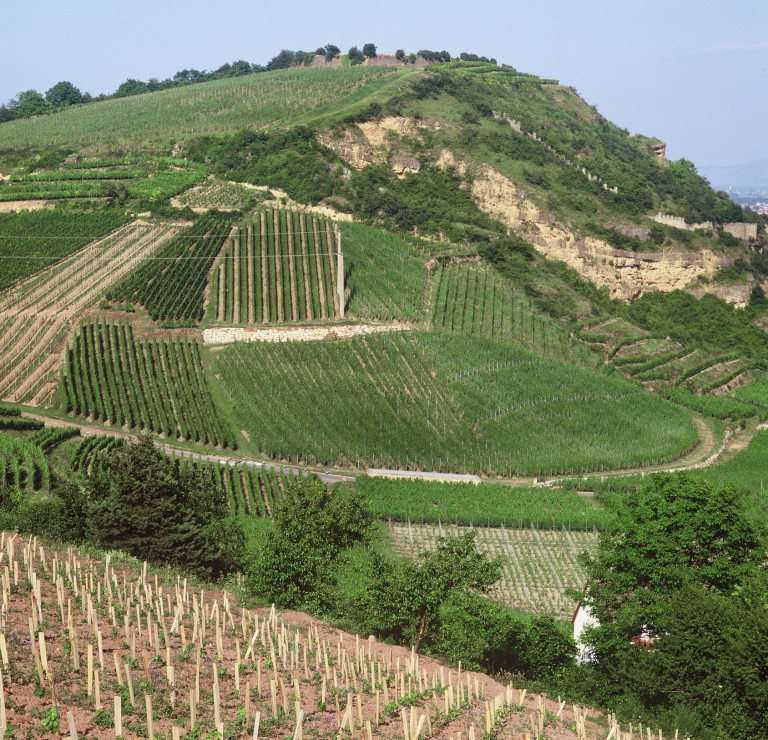 The wines produced on the Heimbourg are rich, opulent, often spicy and can include noble rot. The slower ripening of the grapes often produces wines that are aromatically expressive from a young age, contrary to its neighbour the Clos Jebsal with whom we have to show patience.