Technical presentation
| | |
| --- | --- |
| Bottling : | August 2022 |
| Acquired alcohol : | 13 ° |
| Residual sugar : | 0.6 g/l |
| Total acidity : | 3.7 g/l H2SO4 (5.7 g/l Tartrique) |
| pH : | 3.4 |
| Yield : | 24 hl/ha |
| Optimum tasting : | 2025-2036 |
| Average age of vines : | 30 years |
| Terroir : | Herrenweg de Turckheim |
| Sweetness index : | 1 |
| Available for sale : | Yes |
| Soil : | Quaternary gravel on the alluvial fan of the Fecht river |
Description of the wine Pinot Gris Roche Roulée 2021
This wine comes from the alluvial and gravelly soils next to the winery. They are extremely well drained and located in a warm and precocious climate. These vineyards do produce a very expressive and aromatic style of wine every vintage and due to their precocity, they are now the first to be picked on the Domaine in every vintage. It is probably the vineyard where we have to watch the evolution of the ripeness the most in order to avoid excessive richness. Once the harvest has started, it is easier to access the potential ripeness, but the for the first grapes, there is always an element of uncertainty! In 2021, the grapes affected by mildew dry out and were of no consequences on the quality, but unfortunately the crop size was small!
Tasting notes
8/2022: Bright, pale, yellow colour. The nose shows intense, smoky and toasty aromatics, still quite reductive at this early stage. It does open to beautiful aromatics after sometime in the glass, so decantation or aeration is therefore recommended. The palate is of medium power, finishes very dry with a delicate structure enhanced by great acidity. This is a nice food friendly wine that will improve even more over the next few years.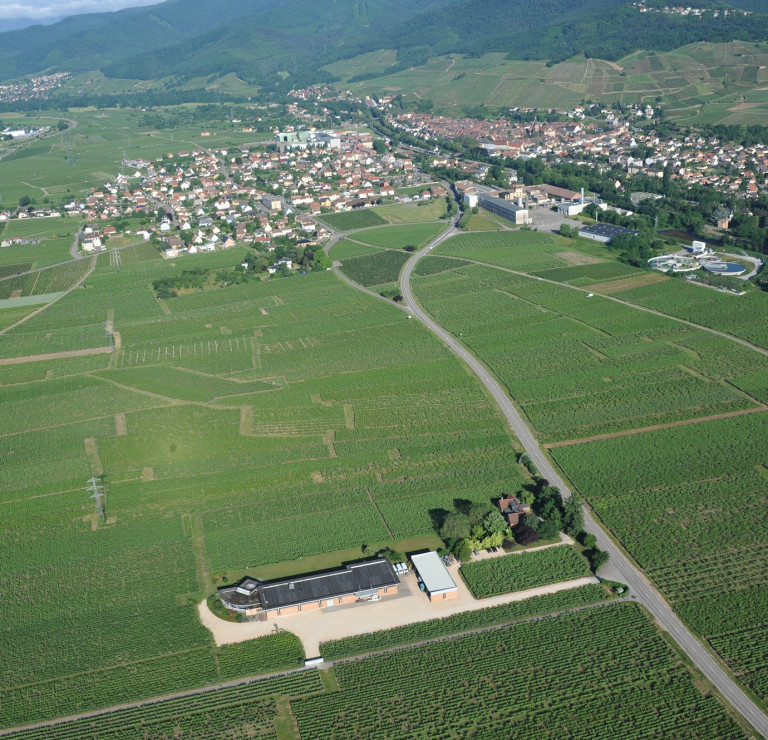 The wines from Herrenweg of Turckheim are always very aromatic, advanced in their development and are always defined by a very ripe acidity and opulent fruit. The wines from Herrenweg are accessible and generous in their youth and although they are often best enjoyed at this stage can surprise 10 or even 20 years later.