Technical presentation
| | |
| --- | --- |
| Bottling : | August 2022 |
| Acquired alcohol : | 13.7° |
| Residual sugar : | 7 g/l |
| Total acidity : | 3.5 g/l H2SO4 / (5.4g/l Tartrique) |
| pH : | 3.6 |
| Yield : | 27 hl/ha |
| Optimum tasting : | 2026-2036+ |
| Average age of vines : | 52 years |
| Terroir : | Herrenweg de Turckheim |
| Sweetness index : | 1 |
| Soil : | Gravely soil-silt |
Description of the wine Gewurztraminer Turckheim 2021
This wine is traditionally produced from the younger vines on the alluvial gravelly soils of the Herrenweg in Turckheim. Younger vines at an average of 52 years old ! because the older vines are actually much older ! These vineyards ripen early and quickly, especially in vintages which do not suffer from summer droughts, as in 2021. Being able to obtain early a good physiological ripeness allows to pick early hoping for the wine to achieve a slightly drier style compared to the past. These vineyards produced beautiful grapes, but a lot were lost through frost and mildew in early spring. The wine fermented quickly and finished in a dry style. The high acidity of the wine allows us to still present it as dry wine under the local legislation, and it does taste dry !
Tasting notes
12/2022: Pale yellow colour. Fragrant floral and complex nose (ancient roses) but also hint of spice, nutmeg, green pepper. This wine really opens up nicely with aeration and time. Elegant and vibrant palate showing a refreshing acidity on the finish. Long and enjoyable, it is a surprising gewurztraminer, very food friendly that can be enjoyed early but will also improve with time.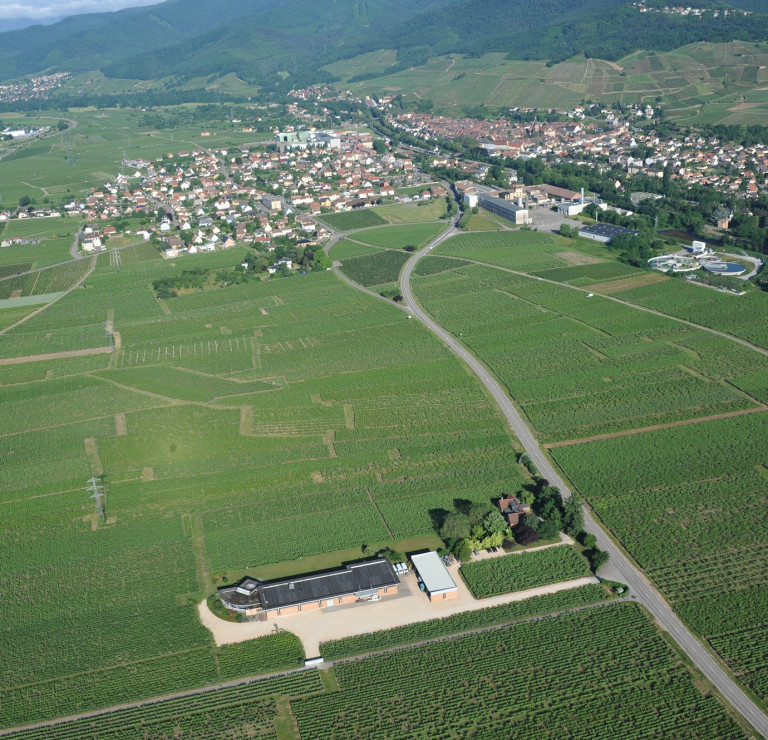 The wines from Herrenweg of Turckheim are always very aromatic, advanced in their development and are always defined by a very ripe acidity and opulent fruit. The wines from Herrenweg are accessible and generous in their youth and although they are often best enjoyed at this stage can surprise 10 or even 20 years later.