Technical presentation
| | |
| --- | --- |
| Bottling : | September 2010 |
| Acquired alcohol : | 12.5° |
| Residual sugar : | 46.0 g/l |
| Total acidity : | 2.5 g/l H2S04 |
| pH : | 3.9 |
| Yield : | 50 hl/ha |
| Optimum tasting : | 2011-2024+ |
| Average age of vines : | 63 years |
| Terroir : | Herrenweg de Turckheim |
| Sweetness index : | 4 |
| Soil : | Gravely soil |
Description of the wine Gewurztraminer Herrenweg de Turckheim Vieilles Vignes 2009
The Herrenweg is a very precocious vineyard. It enjoys a warm climate, enhanced by the well drained gravely valley floor soil and the absence of shadows from the Vosges mountains. This is definitely an advantage in vintages when ripeness is difficult, but can sometimes cause excessive ripeness and acidity loss if the harvest is too much delayed and late. For this reason, we only kept our oldest vines to produce this wine, without actually looking for a late harvest style. However, ripeness went up quite quickly, despite healthy grapes. The fermentation was very slow and stopped early, with a lower alcohol level and some significant sweetness. This was a little surprise to us because in most vintages it would have fermented to a higher level of alcohol. These old vines have very deep rooting which guarantee also a nice minerality and balance.
Tasting notes
2/2011: the intense floral, ripeness sensation and pleasurable nose is the signature of the Herrenweg. The ripeness carries the fruit to a nice level of elegance and makes this perfumed grape variety desirable. The palate is very unctuous, delicate and quite sweet, but without the weight usually associated with these wines when they have higher alcohols. It shows the sunny side of 2009 with an open style, quite forward and aromatic. This wine is dangerously easy to drink!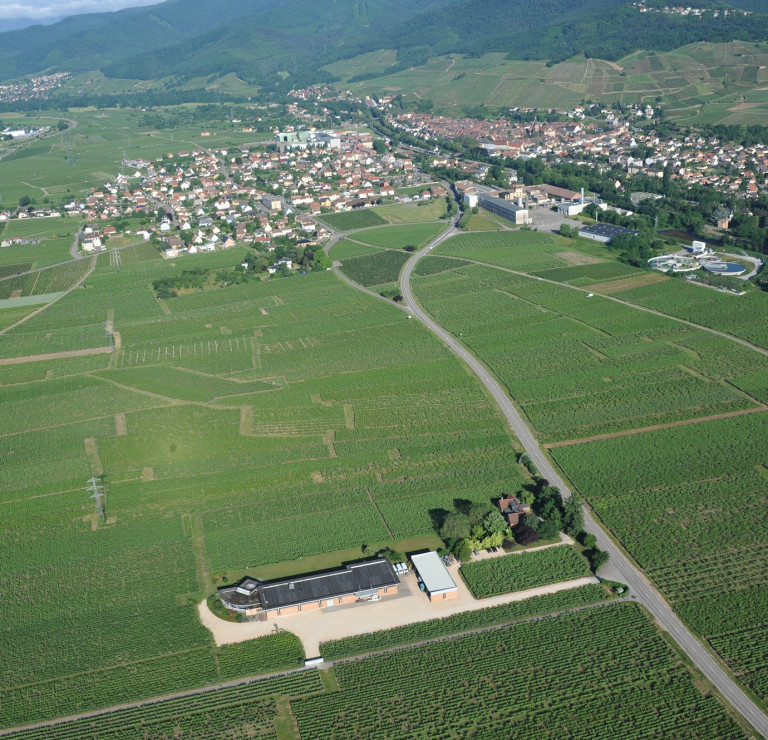 The wines from Herrenweg of Turckheim are always very aromatic, advanced in their development and are always defined by a very ripe acidity and opulent fruit. The wines from Herrenweg are accessible and generous in their youth and although they are often best enjoyed at this stage can surprise 10 or even 20 years later.