Technical presentation
| | |
| --- | --- |
| Bottling : | September 2012 |
| Acquired alcohol : | 14.5° |
| Residual sugar : | 1.4 g/l |
| Total acidity : | 3.1 g/l H2S04 |
| pH : | 3.5 |
| Yield : | 43 hl/ha |
| Optimum tasting : | 2013-2023+ |
| Average age of vines : | 28 years |
| Terroir : | Grand Cru Goldert |
| Sweetness index : | 2 |
| Soil : | Gentle east slope, Limestone/calcareous/siliceous |
Description of the wine Gewurztraminer Gueberschwihr 2011
This will be the last Gewurztraminer Gueberschwihr produced on the estate. Just like the Riesling, this little vineyard, very close to the Grand Cru Goldert, will be incorporated in our Gewurztraminer Calcaire as of the 2012 vintage. Being alone to use the village name as a wine designation in Gueberschwihr, we cannot present a file that is complete and representative enough (quantities are too small) to the INAO. We should have done this already in 2011, but we were not actually prepared to do it and postponed the blending to the 2012 vintage.
Tasting notes
2/2013: delicate nose showing citrus fruit (pink grapefruit) and some exotic fruits. The palate leaves quickly the varietal style to reveal more spicy/peppery aromas. The little residual sweetness is very well integrated and the finish is constructed around a delicate structure where tannins help to bring a drier mouth feel.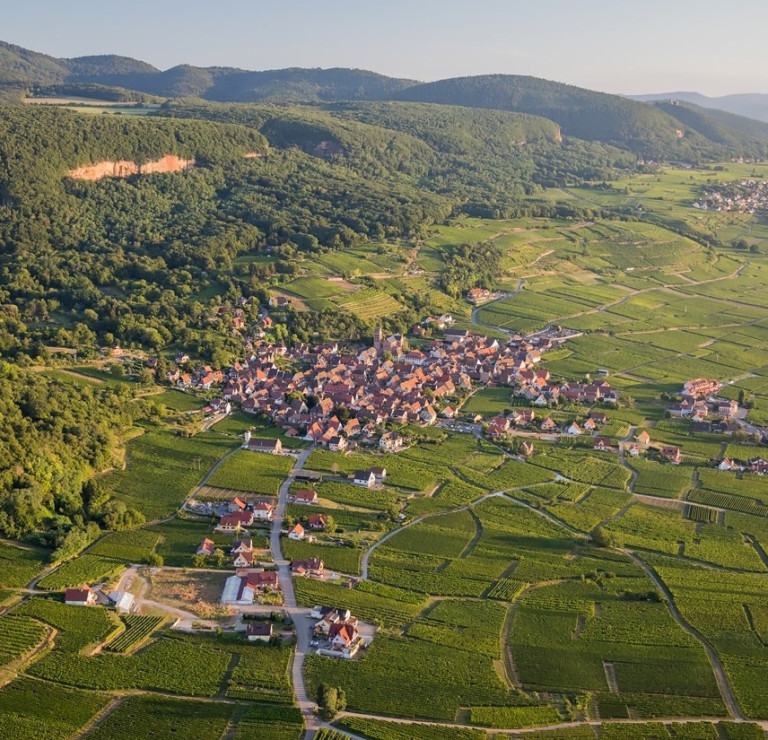 The Goldert of Gueberschwihr is the only locality in Alsace where the geological substratum is composed solely of marine oolithic limestone. Traditionally, the majority of the Goldert is planted to Gewurztraminer and Muscat. These grape varieties are reputed for producing wines with great finesse, structure and a discreet, however complex, bouquet.