Technical presentation
| | |
| --- | --- |
| Bottling : | September 2014 |
| Acquired alcohol : | 13.5° |
| Residual sugar : | 8.0 g/l |
| Total acidity : | 3.4 g/l H2SO4 |
| pH : | 3.4 |
| Yield : | 41 hl/ha |
| Optimum tasting : | 2015-2020 |
| Average age of vines : | 44 years |
| Terroir : | Herrenweg de Turckheim |
| Sweetness index : | 2 |
| Soil : | Gravely soil |
Description of the wine Gewurztraminer 2013
Due to the production conditions of the vintage 2013 (hectic bud-break and early August hail), we harvested a very small crop in the Herrenweg vineyard in Turckheim. The climate during harvest didn't allow for the richer style we often get in the older vines of this gravelly vineyard, so in 2013 we took the decision to declassify everything in our classic varietal label, which explain why the average age of vines has increased for this wine. The grapes were harvested very healthy after a long maturation period, but just like in 2012, sugar levels were not high in 2013. This wine fermented relatively quickly (one month) and finished almost dry.
Tasting notes
9/2014: pale and bright yellow colour. The nose is fresh and very delicate. Clearly the 2013 vintage has a strong influence. Far from the intense floral style, this wine exhibits a great delicacy and shows more citrus aromas on the nose. Only on the palate, and after some aeration, it is possible to detect some floral notes of old English roses. With now a year of 'elevage' on the lies, the wine has firmed up on the palate and the initial light sweetness is showing much less. It could probably be labeled Indice 1 for many people. It has a harmonious finish with a medium length. This is a very easy drinking wine that can be used with much type of foods (light Asian/spicy, white meat, mixed salads, smoked fish…).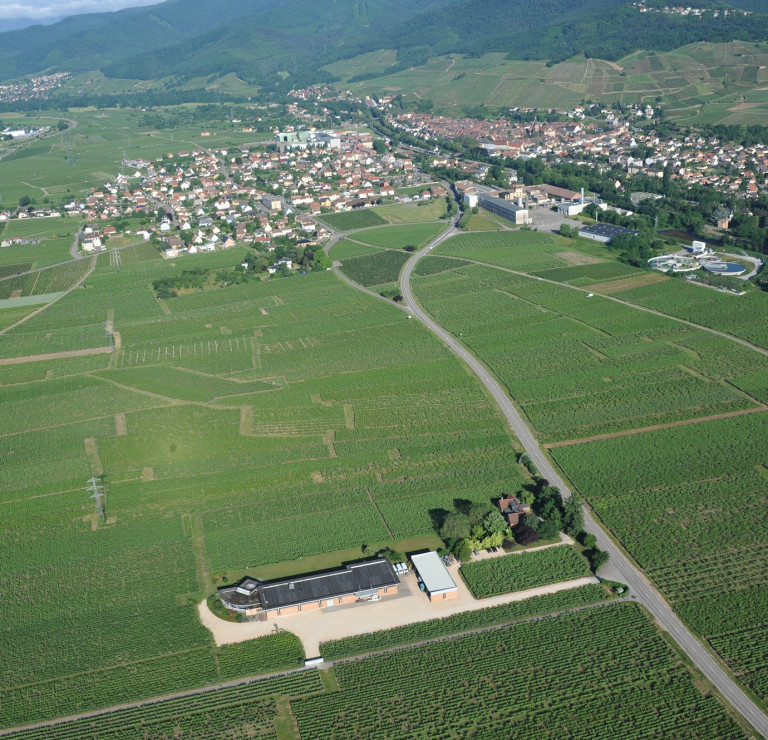 The wines from Herrenweg of Turckheim are always very aromatic, advanced in their development and are always defined by a very ripe acidity and opulent fruit. The wines from Herrenweg are accessible and generous in their youth and although they are often best enjoyed at this stage can surprise 10 or even 20 years later.